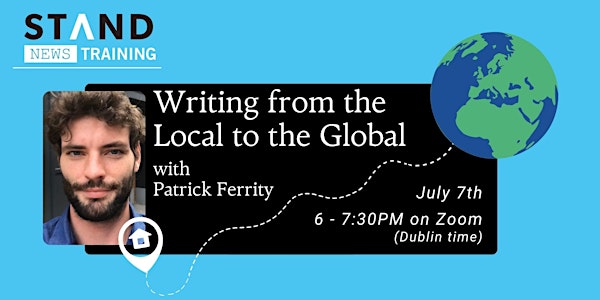 Writing from the Local to the Global
Give yourself a strong foundation for writing about global issues, or level up your writing as an activist. All levels are welcome!
About this event
As activists and social justice advocates, we understand how important it is to acknowledge the interconnections between people, the environment, the systems we live and operate in, and the global issues at the heart of so many challenges.
But how do we write about those interconnections clearly, and effectively??
Join our STAND News Training "Writing from the Local to the Global" to:
analyze newspaper articles
discover techniques to help avoid unconscious bias
explore ways to support your audience in linking local experiences to global issues
Patrick Ferrity, an experienced journalist, educator, and international development practitioner will facilitate this training for STAND News Contributors, Editors, and anyone interested in joining our STAND News Team!
STAND News is a student-run news outlet made up of our team of student editors and contributors who address issues of justice, equality and international development. Our contributions come from third-level students and recent graduates who have a keen interest in global issues and creating positive change. Find our latest articles here.
To keep up to date with all things STAND, subscribe to our newsletter.