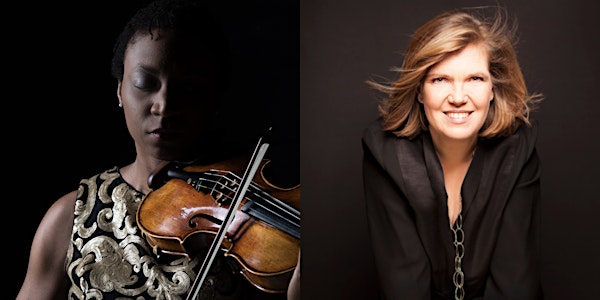 WWF Winter Weekend: Tai Murray & Silke Avenhaus
Superb American violinist Tai Murray and German pianist Silke Avenhaus present a programme that packs a punch from Beethoven to Ian Wilson.
When and where
Location
Russborough House Russborough Blessington Ireland
About this event
ARTISTS
Tai Murray violin / Silke Avenhaus / piano
PROGRAMME
Beethoven Violin Sonata No. 5 in F Major, Op. 24 "Spring"
Szymanowski Mythes, Op. 30
Ian Wilson Spilliaerts Beach
Beethoven Violin Sonata No. 9 in A Major, Op. 47 "Kreutzer"
Described as "superb" by The New York Times, violinist Tai Murray made her concert debut with the Chicago Symphony Orchestra aged just 9 and has since matured into an inspiring talent, widely lauded for her elegant and effortlessly vivacious performances. Tai will be joined by German pianist Silke Avenhaus, whose joyful and creative approach to chamber music has earned her the Diapason d'Or and a Grammy Award nomination.
Two of Beethoven's finest violin sonatas bookend their programme. Zesty and cheerful, the "Spring" sonata definitely lives up to its nickname and is perhaps the most popular of all Beethoven's sonatas. The boldly heroic Sonata No. 9 was originally dedicated to George Augustus Polgreen Bridgetower, a prodigious violinist who gave a dazzling premiere performance of the work. However, after an unfortunate falling out with Bridgetower – allegedly over a love interest! - Beethoven later rededicated the work to the violinist Rodolphe Kreutzer, who found it so difficult and baffling that he never performed it.
The filling in the Beethoven sandwich takes on a Polish flavour in Szymanowski's subtle Mythes, before we're treated to the duo's performance of Ian Wilson's impressionistic Spilliaert's Beach, inspired by a painting of a moonlit beach by the Belgian artist Léon Spilliaert.