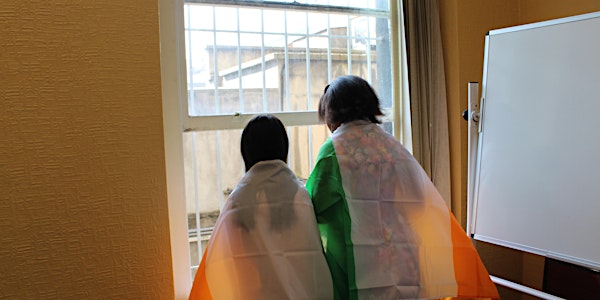 XMAS APPEAL FOR CHILDREN IN DIRECT PROVISION
This year we are looking to help over 2000 children in Direct Provision with a gift in 70 DP Centres in 23 Counties of Ireland.
Refund Policy
Contact the organiser to request a refund.
About this event
ABOLISH DIRECT PROVISION CAMPAIGN is a voluntary group led by victims of direct provision in Ireland.
OUR goals are:
​(1) Create awareness about the dire realities of life in Ireland's direct provision facilities.
(2) Empower asylum seekers while they wait for their international protection application to be processed;
(3) Engage the Irish Government on alternatives to direct provision which has been operating in Ireland since 1999.
Here is information about life for a child in Direct Provision from the Ombudsman Report;
The Ombudsman for Children, Dr Niall Muldoon, said while the Government had committed to phasing out direct provision centres by the end of 2024, "immediate improvements" were needed in the meantime. "There are still children and families living in unsuitable accommodation and that will not change for at least three years," he said.
The International Protection Accommodation Service (IPAS), which oversees the direct provision system, had "failed to put in place the necessary safeguards" to protect children, the report found.
More information about Direct Provision can be found on our website www.directprovision.org
Also there is an option to purchase a copy of our Book Voices From Direct Provision which include first hand experiences from families living in some brutal conditions in Ireland.
Thank you for purchasing a ticket that will help bring joy to a child in Direct Provision this year. We will also be sending a postcard to every donor.
TEAM ADPI