Description
Immersive Technology combined with the powers of AI and IOT are beginning to reshape the the manufacturing environment. Aided by Augmented Reality, individuals are becoming empowered to perform tasks that
This session of XR Dublin by The Digital Hub is exploring the potential for immersive technology in manufacturing.
In addition to XR professionals, we invite manufacturers from every sector to join us for this event as we explore questions like:
What are the current best-in-class applications supporting XR in manufacturing?
How does XR improve resource planning, product prototyping, and plant operations?
How will XR change my relationship with vendors?
Where are the best opportunities for data visualization?
---
Our location has changed this month!!! We are going to be at The Digital Hub.
---
Address:
Digital Exchange at The Digital Hub
Crane Street, The Digital Hub, D08 HKR9, Dublin 8
Kindly supported The Digital Hub... There will be pizza and refreshments

The format for the event will feature a representative from 3 aspects of the immersive technology sector:
The Executive - addressing the topic from a business development and strategy angle
The Craftsman - addressing the topic from an implementation and management angle
The Artist - addressing the topic from a creative development and design angle
Presenters: To Be Announced Very Soon!
THE EXECUTIVE
THE CRAFTSMAN
THE ARTIST
Hosts: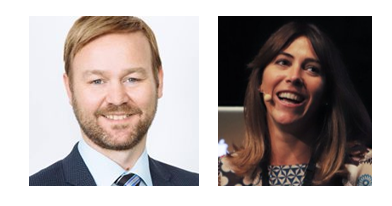 XRD is hosted by XR Strategy Consultant Thom Strimbu (https://www.voxelrevolution.com/about-us/) and VR Creative Producer Camille Donegan (https://www.linkedin.com/in/vrcamille/).