XR Dublin by Walmart Labs - A Meetup for XR Professionals and Enthusiasts
Description
From its introduction nearly 10 years ago with the "Ikea Place"AR application, immersive technology in retail has been growing in popularity. Today, shedding its reliance on dedicated mobile applications, web-delivered 3D models of high-consideration products like cars, couches, and appliances, are becoming a valuable tool in the modern retail experience. Moreover, tools like ARKit and ARCore when paired with smart phones with depth cameras, mean that the majority of consumers are already equipped to participate in the new 3D commercial world.
This session of XR Dublin by Walmart Labs is exploring the potential for immersive technology in retail.
In addition to XR professionals, we invite retailers of every stripe to join us for this event as we explore questions like:
What are the current best-in-class applications supporting XR in retail?
What are the best-practices for employing 3D models on the web?
Is a dedicated mobile app required? If not, how do I offer 3D product models?
What is the difference between photogrammetry and 3D Modeling?
Does XR have an operational benefit for pre-visualizing marketing assets, product presentation, and collaborating with suppliers?
---
Thanks to our sponsor The Digital Hub for providing pizza at the event!
---
Meet us at the Jet.com office, 40 Molesworth St from 6:00 to hear the perspectives of an Executive, a Craftsman, and an artist within the space - our guests for the evening (find out more about them below)
Kindly supported by Walmart Labs and The Digital Hub... There will be pizza and refreshments

The format for the event will feature a representative from 3 aspects of the immersive technology sector:
The Executive - addressing the topic from a business development and strategy angle
The Craftsman - addressing the topic from an implementation and management angle
The Artist - addressing the topic from a creative development and design angle
Presenters:
THE EXECUTIVE
We are pleased to invite Kellogg's to join us as a special guest for the evening. Instead of our typical Executive presenter from the XR industry, Kellogg's is going to be hearing pitches from two Irish companies who will present immersive technology solutions focusing on product, consumer engagement, or retail presence. Having engaged previously with Augmented Reality , the pitches will need to be original and engaging.
THE CRAFTSMAN
Allen Wixted is the founder of NoPlaceLike.co. Previously from Apple, Allen has made content and digital experiences for retail since 2014. MSc in Interactive Media from UL. Limerick's Best Young Entrepreneur 2019. NPL offers a platform for brands to create and deliver high-quality, realistic, 3D models of their products in Augmented Reality.

THE ARTIST
Kevin Mahon is an experienced digital artist with 10+ years under his belt. With a keen interest in digital art from an early age, Kevin first developed his graphic design and 3D modeling skills as a hobbyist; which he then turned into a profession when he co-founded Master Key Simulations, a studio creating artwork for the simulation industry. Kevin worked as a contract artist while completing his Bachelor's Degree in Computer Science from University College Dublin, alongside working as a student tutor for the University. In May 2019, Kevin joined the world-class engineering team at Artomatix, an AI software company for 3D content creation, as a way to bring his love for incredible technology and art together.
Hosts: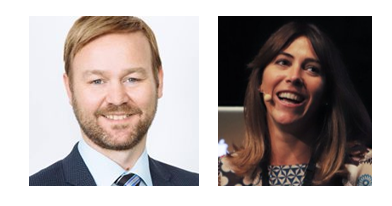 XRD is hosted by XR Strategy Consultant Thom Strimbu (https://www.voxelrevolution.com/about-us/) and VR Creative Producer Camille Donegan (https://www.linkedin.com/in/vrcamille/).