Yoga, Meditation and Mandala Art Retreat by Healing Creations @ Rock Farm Slane
When and where
Location
Rock Farm Slane Slane Ireland
Description
Join Spiritual Mandala Artist Patricia Fitzgerald and Yoga Instructor Finola McFadden for a 3 night retreat at this unique venue. Each morning we will begin the day with breakfast followed by some time for you to explore the grounds or take it easy before we have a relaxing Hatha Yoga session with Finola, opening you to the energies of divine wisdom. Finola is also an holistic therapist specialising in bio-energy healing. She will work with you on balancing your chakras and energy fields opening them to universal energies. After a healthy relaxing lunch we will have a Chakra Mandala Workshop with Patricia including meditation.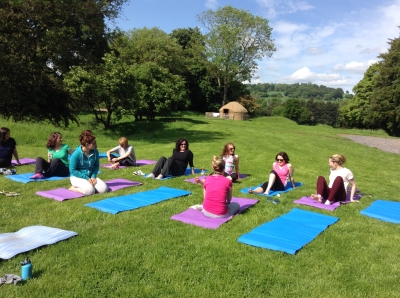 There will be periods of each day that are yours to enjoy as you choose, simply relax in house in the peaceful surroundings of Rock Farm and its surrounding meadows and woodlands. Or enjoy an additional excursion or activity, visit the sacred sites of Meath including Newgrange, Knowth and Dowth or Tara to name but a few.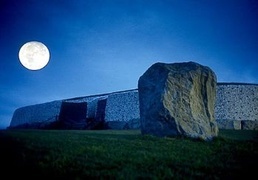 Rock Farm Slane Glamping is a Gold-Certified (Ecotourism Ireland) luxury campsite based on an organic farm and ecotourism project on the Slane Castle estate. The luxury eco campsite is situated on a beautiful hillside overlooking Slane Castle, enclosed in a secret grove of parkland trees close to the north bank of the River Boyne. The Glamping boasts quick access to the beautiful Boyne Meadow along the River Boyne and the Boyne Navigation Ramparts Walk below which will take you into Slane or along the river to Navan. The parkland surrounding the boutique campsite is a designated Natural Heritage Area and Special Area of Conservation and includes an interesting bird population (herons, cormorants, egrets) and a thriving population of Irish hares who are often seen leaping across the field on their way to neighbouring pasture or woodland.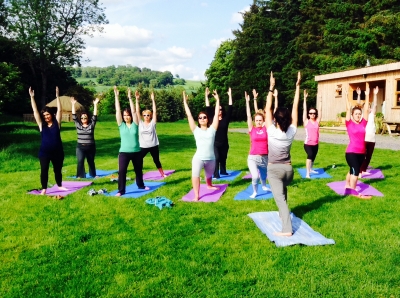 The Rock Farm ethos is to offer you the best luxury camping experience while protecting and enhancing the local ecology. With that in mind, they continue to provide the best habitat for the surrounding flora and fauna and introduce more people to the beauties of the Irish landscape. On the farm itself, they harvest their own rainwater and process waste water through natural systems which feed into a landscaped wetland.
Glamping Accommodation
Accomodation consists of luxurious candlelit yurts with wood burning stoves, tastefully decorated with natural bespoke furniture and the most comfortable beds with deluxe cotton sheets.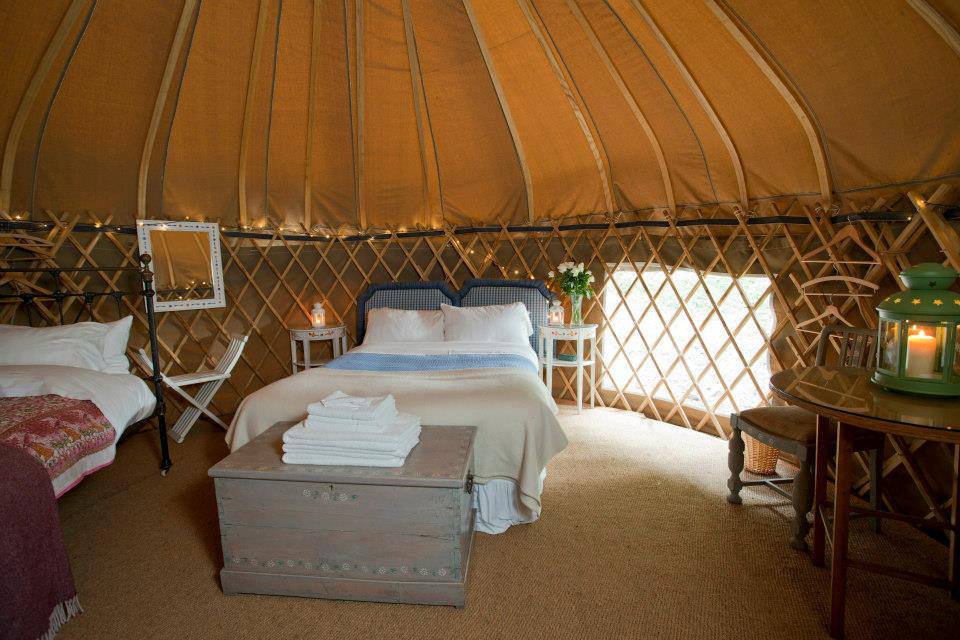 Dining:
Each morning you will be served a delicious breakfast of farm fresh eggs, sausages, rashers, pudding, bread, cereal selection, yoghurt, fresh fruit, tea/coffee/juice and milk (veggie options available)

A light lunch will be served each day, using only the freshest ingredients.
A hearty dinner will be had each evening with a BBQ on one of the evenings.
If you have dietary restrictions please let us know at the time of booking.
Yoga Workshops
Hatha Yoga is a Sanskrit word meaning Union. 'Ha' is Sanskrit for Sun and 'Tha' is Moon.Hathaisthereforebringing togetherallofexistenceintowholenessandunity.Finola's gentle Hatha Yogaworkshops will guide each client into a relaxed open state to assist them and ala process. Through gentle Asanas (postures) ,Pranayana (breathwork),Yoga Nidra,relaxation and energywork,each yoga workshop will leave your body stretched, aligned and in a deeply relaxed inward state to create more freely. Finola has twelve years of Yoga teaching experience and is very aware of each person's personal needs in a workshop. No Yoga experience necessary.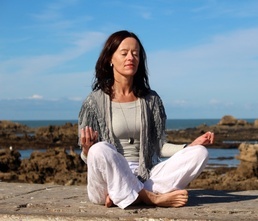 Mandala workshops
The word mandala comes from Sanskrit means circle, centre, circumference, sacred circle or magic circle. In eastern spiritual traditions, a mandala is a form of sacred art that depicts the totality of the self. In Islamic tradition also, the mandala features amongst their most beautiful mosques and illuminated manuscripts. Swiss-German psychoanalyst Carl Gustav Jung found the mandala which is such an ancient archetypal manifestation that appears in all Eastern and Western religions, mythology and rituals – to be a powerful tool for growth and transformation, a symbol of wholeness. The mandala represents both the self and world.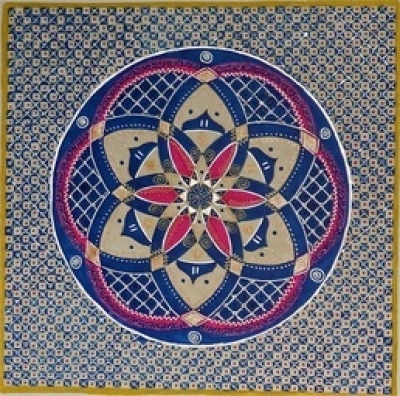 The universe itself is a mandala. The earth, sun and moon are round. Everything alive – plants, animals and human beings – consists of cells. Each cell is a mandala. Even the seasons and the life cycle of human beings is a circle, so it is in everything where power moves.
The circle is the symbol of one, wholeness and centering. It represents infinity and eternity, having no beginning and no end.
Igniting the Chakras through the Art of the Mandala

When we consciously connect with our true centre, indescribable happiness ensues. To help to feel one's own centre is to stay conscious, no matter what might happen, no matter what one does at any time, to watch oneself consciously. When we truly get in touch with our true nature, we are in total peace. Imagine you are sitting in the eye of hurricane, you feel the sense of peace, stillness and calmness. If you begin to move away from the centre, everything will fall back into chaos and distortion. And when you can get to the place of your true centre, you begin to gain true perceptions.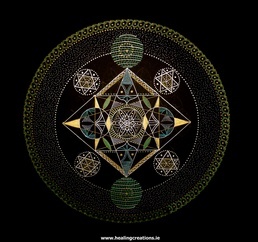 The Workshop: Creating Your Chakra Mandala as a Self-Healing Tool
Creating a Mandala connects us with our true nature, centering us fully in the energy of NOW – the present moment. Following on from Finola's Hatha Yoga and bio-energy practice in the morning, where you will have opened the Chakras and identified any blocks, you will create a personal mandala as an active meditation for the purpose of Chakra balancing and self healing and manifestation. When we work with our mandala we may experience moments of clarity, harmony, peace and inner happiness. You can concentrate on all seven Chakras, or if you feel you have a blockage in one area, then concentrate on that. There is no need to be artistic to create a mandala, they are within each and every one of us. Please follow the link to find out more about Patricia, http://bit.ly/1Euqbn0
Retreat Costs:
Cost: €370 pp sharing (same sex)
€440 pp single occupancy
Price includes breakfast, lunch and dinner
Drawing equipment included
Visit Rock Farm Slane on Tripladvisor, Click here http://bit.ly/1H6JjHt