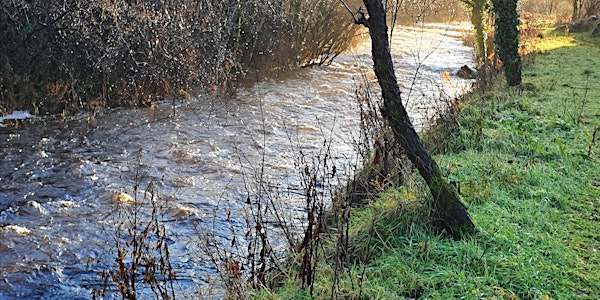 Yoga, Rest, Walk, Listen, Create - full retreat day with Dr Lucy Weir
Come Listen to the Tongue of the River. Full Day Retreat with Asana, Nidra, River and Labyrinth Walks, Creativity, and Lunch.
Date and time
Sat, 24 Jun 2023 09:30 - 16:30 IST
Location
Glore Mill Glore Mill and Arts Centre Glore Mill Nr Kiltimagh Ireland
Refund Policy
Contact the organiser to request a refund.
About this event
The focus will be water, the Dao, the flow, the spiral, and listening to the sounds as a practice of listening closely to hear what is being said to You. There will be two asana sessions, one before and one after lunch, the first will focus on strength and heat generation, stoking the fire and sending a signal out, the second on rest and digest, calming and receiving a message in.
We will walk the river and listen, and then have silent time for creative writing, or drawing.
We will have time to chat at lunchtime and if you arrive at 9.30 there will be time for tea and coffee and a chat. Start of the practice will be 10 and end will be 4.30. I will be sticking to a schedule but we will be practicing flexibility and if there is a need to change something, we will do so!
(bring your materials and your mat and props for practice and clothes and shoes appropriate for a riverside walk in Mayo!)
About the organiser
I'm a yoga and meditation teacher, a writer, and a philosopher. My work focuses on what it means to live a 'good' life, what 'agency' means if we are entirely enmeshed, the practice-realisation of zazen, and compassionate attunement as a way of aligning with attitude-as-spirit to let love do what needs to be done, all within the context of responding to the ecological emergency.