An online class to empower you with practical tools to design a life you love.
About this event
Life is a complex challenge we have to face every day, but how can we take action to make sure that our life is a reflection of who we are and what we want? You have to take a good look at it. And this class is designed to help you doing that.
The basic idea behind this class is that life is like a corporation, a big company, and you should be the CEO of that company.
In this class, you will learn how to organize, manage and plan your own life in order to move forward, achieve your goals and live a life that you love, because life should be managed, not solved.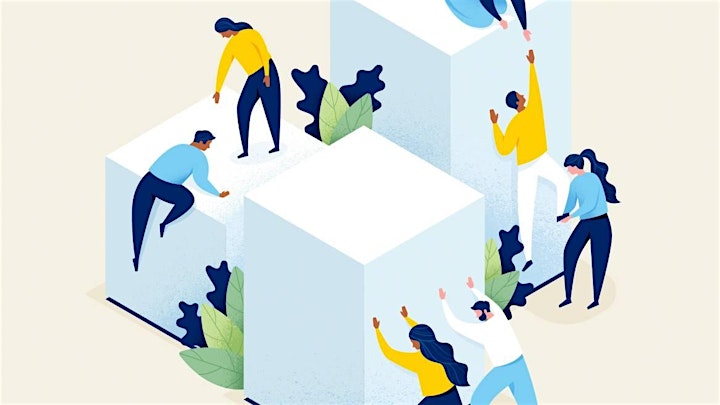 This class is designed for people who want to manage and organize their life in the best possible way. The goal of this class is to share a model, a way of living your life that will put you in charge and keep control of every aspect of it.
Class Program
✓ Introduction
✓ What is your life made of?
✓ Departments definition
✓ Departments goals
✓ Departments assessment
✓ Q&A (discussion)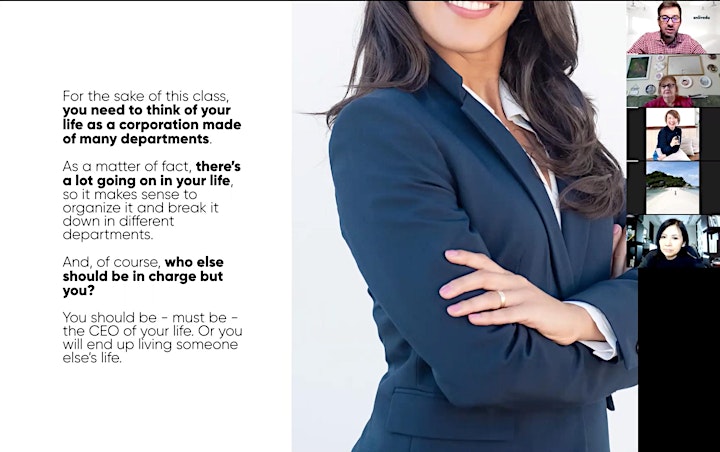 What tools do you need to join?
✓ stable internet connection
✓ paper notebook or some paper
✓ pencils, pens, markers
✓ laptop or tablet are recommended
✓ a headset or a quiet room
To join this online 90 minutes class click on "tickets".
On the day of the event, you will receive an email with a ZOOM link. For any additional question, please send us a message: contact@onlivedu.com