Weekly workshops in stand up comedy and presentation for beginners with live (optional ) online performance at the end.
About this event
Beginners Stand Up Comedy Workshop Online! Weekly 2.5hrs for 6 weeks. Plus live online performance week 6.
Deposit 20€ : Secure your place. Early Bird Prices below.
"I always wanted to try stand up comedy, but I didn't know where to start. The workshop teaches all the performance, stage presence, and writing skills needed to get started in comedy. Ciarán combines a huge passion for comedy with years of experience and a great instinct for drawing out the best performance from each person." - David, University Lecturer
Try it out !
Testimonial:
"You should go to this workshop because so many people think about doing standup, but not so many take the first step. Ciaran was so good at getting us to relax and pointing out the first steps to standup" Siobhán, Sales Executive.
• It takes you from the very first steps
• Where to begin - The mentality and the mindset.
• Gathering the raw material. Fertile ground for material.
• Themes to generate ideas
• Weekly 'Trigger exercises' put your first set together.
Don't worry its great fun, no pressure and you will be surprised how many ideas you get once you see the ideal framework for shaping your set.
I just need 6-10 people to start this and get it going -
Sign up while there are still places left!
Time: 2.5hrs Weekly 7.30pm - 10pm/7pm-9.30 ( Democracy rules!)
Dates: Oct 14th ,21st ,28th Nov 4th, 11th 18th.
Nov 18th - Final Workshop features (Optional) Showcase online gig.
Including Non- Refundable Deposit: 20€ (Secure your place here)
A fun interactive workshop with notes, slides and videos that you get to download and work on with writing exercises to start coming up with material to kick start your stand up set!
Six , 2.5hour workshops with notes, slides, videos and exercises.
• You get exercises and ideas for putting together the 'raw material' each week and then come back again to develop it weekly into a set...6 weeks , 6 minutes!
• Notes, slides, video exercises to download and trigger themes and ideas to write about...
1. Gather your Raw Material in the material writing (Week 1-2)
2. Develop the structure and Presentation (Week 3-4)
3. Turn your final presentation into a performance (Week 5-6)
You will have a 5-7minute stand up set that you can then bring to the online showcase at the end of the 6 weeks ( optional for the chickens!) Perfect for any online open mic night, ready for when the comedy clubs open again. You can also perform, present or read out your set for the last workshop online.
• Pressure free, safe, fun, gradual writing classes
• Ideal for newcomers buildng towards a presentation.
• No preparation required
- Fun interactive exercises.
• Turn it into a performance
Full set ready for live gigs post Lockdown!
• Tick it off the bucket list!
• puts your comedy gig standard 6months ahead of beginners.
How does this work:
Once youre signed up your sent a Zoom link: https://zoom.us/signup
To get in touch with Ciaran:
youtalkfunny/facebook
standupireland@gmail.com
Free Consult: Contact me and we can have a chat before the course begins.
Fees:
Total Cost: 250€
Early Bird Price: 200€ Ends (October 11th)
Very Early Bird Price: 150€ ( Ends October 8th)
Past Graduates 100€
Remaining balance by Paypal/ Revolut or bank transfer - details provided after you sign up.
Normally these classes for 6 workshops are 300€ -get in early!
Go on! Get in touch, its fun and you share the workshops with like minded people who are also starting -The cameradery by the end is a great experience.
Testimonials:
'For anyone wanting to try standup, learn how to speak in front of an audience or if you think you're the funniest person on your family..... head along to You talk funny - a fantastic course!'
The course is amazing value for money. It's 3 hours a week for 6 weeks and a gig at the end. Ciaran is incredibly supportive and dedicated. He doesn't just come to the workshop and do 3 hours and then go. He's at hand throughout the week if you have any questions, he keeps in touch through email with notes on the class or general information we needed. He really does want you to succeed. The course has been invaluable to me and I wish I was back at the very first class to experience it all over again. Thanks a mill Ciaran.- Therese
'While you may be laughing along at your weekly workshop, through a series of intricate and dynamic exercises Ciaran McMahon draws out the playful side of your personality and creates a space that is both enjoyable and ideal to dissapate the risks that we associate with public speaking. You find yourself skirting the edges of your comfort zone every week until by the end you have passed through those fear barriers that you didnt expect to ever overcome while all the time having fun and sharing the experience with your fellow novices.'
Highly recommended. A fun way to break through those barriers and discover your inner presenter is alive and well and happy to take over when you need to shine!
Please share with anyone you think might be interested - thanks a million!
- Ciaran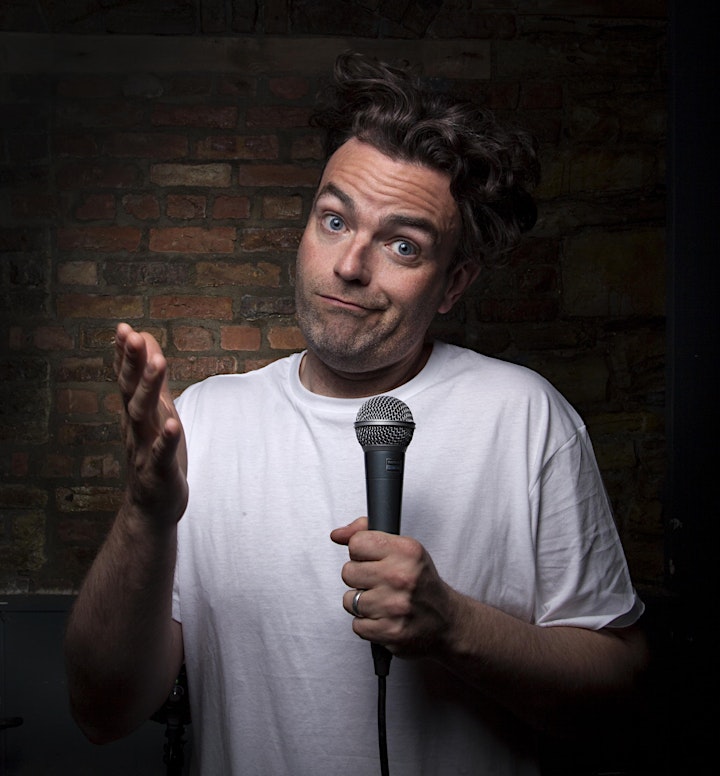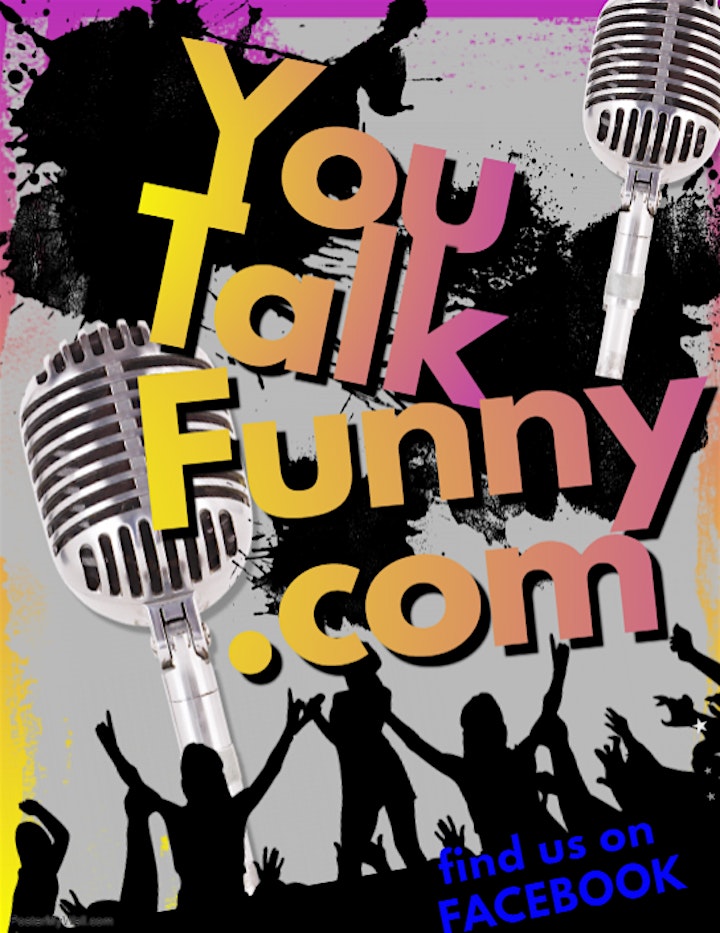 Organiser of You Should try Stand up Comedy -Online Weekly Workshop
So…Who is this guy….?

Bringing the best out of people, Ciaran carefully shapes a comedy routine from each persons own life experience meeting their personality with their stage performance that dissapates the fear and leaves people filled with confidence performing in public- Providing workshops filled with laughter culminating with a group of confident performers happy to share their humour on stage. 

Ciaran McMahon – is 20 years performing and running gigs while also hosting both Improv and Stand Up Comedy. Founder and coordinator of the Nothin But Funny National Bulmer's Comedy Competition for 7 years helping every winner towards becoming a full time comedian.  Teaching workshops for over 15 years in Prague, Germany and Ireland. Later this year he will be launching new corporate communications workshops, Alchemy Communication Solutions.

'I have worked with him before and everyone gave excellent reviews, he is positive, fun, likeable and can make the class into a very easy-going, relaxed learning environment. ENJOY.' Aidan Killian Stand Up -Laugh Out Loud Comedy, Dublin, Edinburgh.
'If your job is talking, talk to Ciaran McMahon.'

During his corporate comedy workshops Ciaran shared the stage with Andrew Maxwell and David McWilliams in the Helix in Dublin, during the biggest comedy workshop ever undertaken in Ireland to 600 Australian accountants! in Croke Park Conference Centre. Ciarán has also been giving corporate comedy workshops to RTE, TV3 and privately. He has performed annually for four years in Munich playing monster gigs of over 500 friendly Germans while doing workshops abroad. Throughout this time Ciarán has remained extremely modest apart from writing this biog.

Lots of people have attended his workshops,
Eleanor Tiernan, RTE, Vicar Street, Edinburgh -Danny O Brien-Melbourne/ Edinburgh Comedy Festival, Comedy Crunch/ Edinburgh, Colm McGlinchey – Comedy Crunch/Edinburgh - Gearoid Farrelly - Supported Neil Delemare, Joan Rivers, Rich Hall, Sarah Millican -  Rory O Hanlon Laughter Lounge, London, Neil Hickey, Vicar St, RTE -  Grainne McKeever- Electric Picnic) and many, many more.
There is a workshop coming up soon...
Do YOU want to build your confidence on stage or just perform in a comedy gig?
Laugh while learning to bring the best out of your personality gaining great confidence and humour on stage!