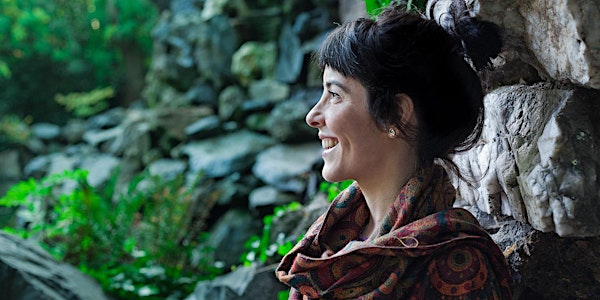 Your Body, Your Baby: Enjoy a Healthy, Natural Pregnancy.
Join Treasa for a 90 minute webinar full of proactive, positive health tips to support a healthy, happy pregnancy & birthing day.
About this event
You deserve a beautiful, natural pregnancy..
Join me for a relaxed webinar from the comfort of your home. Learn simple and natural ways to support issues such as lower back pain, leg or pubic pain, leg cramps, heartburn, headaches, foot and ankle swelling during pregnancy. Education on your bodies physical changes during pregnancy and how to navigate these changes naturally. Plus, proactive positive health choices you can incorporate easily into your daily life to support your well-being and your baby's development.
With over 12 year in practice, I regularly share expertise and knowledge on healthy back, pelvic and nervous system function with my pregnant clients. So, offering this suggestions to a wider audience and support more pregnant mothers seems like no-brainer. I want to reach more women with straightforward tips to implement and extra knowledge to fuel your confidence and leave you feeling empowered!
If you are having aches and have been told "it will be fine once the baby comes".
This webinar is for you.
If you want extra knowledge and direction on how to support a natural pregnancy and work with the innate wisdom of your body.
This webinar is for you.
Read more about my training and background.
In addition to all these tips for a happy, healthy pregnancy, we will cover the role of hands-on gentle osteomyology in supporting expectant mamas with issues such as backache, pelvic girdle pain, sciatica and headaches. Physical changes and hormonal changes cause a great deal of change to your spine and body both during and after your pregnancy. All these changes can create new issues or exacerbate existing problems, which may have been previously compensated for. Even what do to if you find yourself with baby in breech position and how hands-on work can support this issue.
You deserve a beautiful, natural pregnancy. For the large majority of women this should be within their grasp. The more information you have, the better choices you can make and the more confident you feel.
If you are excited to find ways to support your body and baby in gentle, natural ways, I would be deliaghted to see you there in ZOOM land on Tuesday May 31st at 19:30! I won't offer another of these webinars until Autumn so even if you are early on in your pregnancy I recommend booking in.
Tickets cost €22 (excluding booking fee) and are available here on Eventbrite.
This is an online event using ZOOM. The ZOOM link will be sent to you 1 day before and six hours before the event.
If you are unemployed, a full-time student or been affected financially by the COVID19 pandemic please contact Treasa directly as she has a limited amount of reduced cost tickets.
Don't forget partners are welcome to come along too. It is one ticket per household. So if your partner or whomever is supporting you in pregnancy and labour wishes to join in they are very welcome. If they have the knowledge to support your choices, it will be easier to implement them!
If you have any questions about booking your spot, please contact me here or on 087 1815007.
If you would like to read more about this event please pop over here
It is a general talk so choose the options you feel comfortable with and consider that the information provided is not intended to replace individual medical advice.
FAQs
Are there ID or minimum age requirements to enter the event?
The minimum age is 18 years of age. For younger expectant mums, attendance with a parent or guardian is required.
How can I contact the facilitator with any questions?
Yes, of course! Contact me on 087 1815007 or email  treasa@naturalbackhealth.ie
What is the facilitators background?
Treasa is a fully qualified chiropractor now practicing as a osteomyologist; bringing in a broader set of skills to her support of her clients. With over 12 years experience, she has trained with some of the most experienced in pregnancy care and supported many pregnant women throughout their pregnancy.
What's the refund policy?
There is no refund policy.
Is my registration fee or ticket transferrable?
Yes, if you can not make it, you can transfer your ticket to another person.
Is it ok if the name on my ticket or registration doesn't match the person who attends?
That is ok! But it would be helpful to contact me ahead of time to let me know of the change!