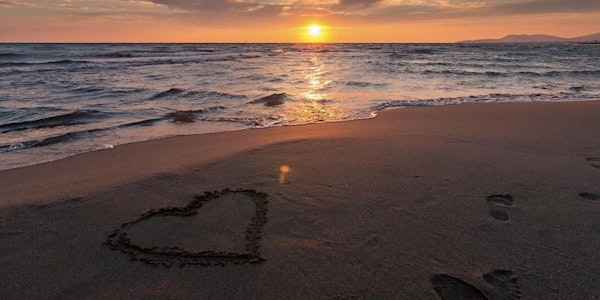 Your day of self care!
Yin Yoga(11.30-1.30pm),Restorative Yoga(2-4pm),Group Sound bath* (4.30-5.30pm). Improve flexibility, body mind connection.Relax & unwind!
When and where
Location
Community Well, Lambay House Ballisk Court Donabate Ireland
About this event
Start with Yin Yoga (11.30am-1.30pm) to improve flexibility and body mind connection.
Relax, rejuvenate with Restorative Yoga (2-4pm).
Unwind with a Group Sound bath* (4.30-5.30pm).
Community Well, Donabate.
Yin Yoga (11.30am-1.30pm)
This slow moving, floor based session will improve your flexibility, mobility, body mind connection, leave you feeling feel freer and more relaxed!
Restorative Yoga (2-4pm).
Truly relax through Restorative Yoga…..Bliss!
This session will leave you will feeling calm, relaxed and rested.
Deep rest and regeneration to avoid burn out.
Group Soundbath*. (4.30-5.30pm).
Relax, unwind with Himalayan singing bowls, solfeggio chimes, energy chimes, tuning forks, gong, voice and silence.
This session will leave you will feeling calm, relaxed and rested.
This is a small group event- with a maximum attendance of 10 to ensure individual attention.
*There are some people that Sound Healing is not suitable for, see bottom of page for details.
Please don't attend if you have been asked to self isolate by a doctor or quarantine by a local public health official, you are feeling unwell or have a fever, you have tested positive for COVID-19.
FAQs
Is there parking at the event?
Free parking is located outside the venue- allow time to find a place.
Arrival and regsitration.
11.15am-11.30am. This is to ensure events start on time.
Please be on time - late arrival will result in no admittance and no refund.
This is out of respect for everyone in attendance already focusing on their practice.
A full refund will be issued if a workshop is cancelled. If you can not attend a workshop that you have booked - you can not transfer payment to another date. However you can get somebody else to fill your place & you must let me know in advance.
All bookings are subject to Booking conditions - full details, Class etiquette and Faq's can be found here.
What can I bring into the event?
A yoga mat, yoga blocks x2, 3 blankets, a cushion - anything you need to help you be cosy and comfortable. A bottle of water, an open mind & no expectations!
Yoga mats will not be supplied at events. Other Yoga props can be supplied at events for clients but for your complete safety and ease of mind it is recommended that you bring your own. If you don't have your own yoga bolster and would like to borrow one from the studio - please bring 2 x pillow cases to cover it. If you need a yoga mat I have limited stock to purchase.
Acccesibility and diversity.
At events you will be warmly welcomed.
You will be treated with kindness & respect.
Everyone deserves to be treated equally and with respect. This is a fundamental, core belief of mine.
This event is for a small group with limited numbers, to ensure individual attention.
In terms of accessibility – I must inform you that this event is taking place on the first floor. There is a flight of stairs to climb to access the room.
This venue does not have a lift- so this room is not accessible to all.
If you have any questions or suggestions about supporting your accessibility or individual needs with feeling safe and secure to practice, or other – please don't hesitate to get in touch and let's chat!
*There are some people that a sound bath is not suitable for and these include: if you're in the first trimester of pregnancy, if you have a pace maker, metal plates or implants. If you are within 3 months of a major surgery or emotional upheaval in your life.
How can I contact the organiser with any questions?
Use the contact form on my website holisticlife.ie/contact/