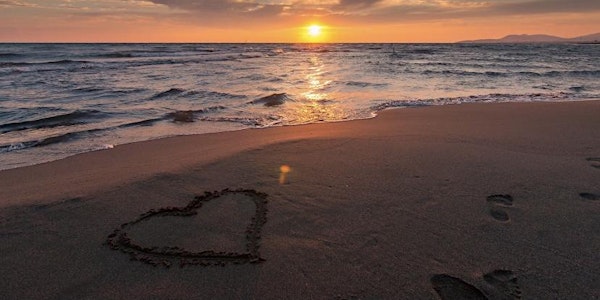 Your monthly day of self care for you or a friend!
Yin Yoga (1.30pm-3.30pm),Restorative Yoga (4-6pm),Group Sound bath* (6.30-7.30pm).Improve flexibility, body mind connection.Relax & unwind!
When and where
Location
Community Well, Lambay House Ballisk Court Donabate Ireland
About this event
Start with Yin Yoga (1.30-3.30pm) to improve flexibility and body mind connection.
Relax, rejuvenate with Restorative Yoga (4-6pm).
Unwind with a Group Sound bath* (6.30-7.30pm).
Community Well, Donabate.
Yin Yoga (1.30-3.30pm)
This slow moving, floor based session will improve your flexibility, mobility, body mind connection, leave you feeling feel freer and more relaxed!
Restorative Yoga (4-6pm).
Truly relax through Restorative Yoga…..Bliss!
This session will leave you will feeling calm, relaxed and rested.
Deep rest and regeneration to avoid burn out.
Group Soundbath*. (6.30-7.30pm).
Relax, unwind with Himalayan singing bowls, solfeggio chimes, energy chimes, tuning forks, gong, voice and silence.
This session will leave you will feeling calm, relaxed and rested.
*There are some people that Sound Healing is not suitable for, see bottom of page for details.
FAQs
Is there parking at the event?
Street parking is located outside the venue- allow time to find a place.
What can I bring into the event?
A yoga mat, yoga blocks x2, a blanket, a cushion - anything you need to help you be cosy and comfortable. A bottle of water, an open mind & no expectations!
Yoga mats will not be supplied at events. Other Yoga props can be supplied at events for clients but for your complete safety and ease of mind it is recommended that you bring your own. If you don't have your own yoga bolster and would like to borrow one from the studio - please bring 2 x pillow cases to cover it. If you need a yoga mat I have limited stock to purchase.
You can also bring snacks to eat, a notebook and pen to journal and reflect through the day in between sessions and anything else you need to ensure your comfort.
*There are some people that a sound bath is not suitable for and these include: if you're in the first trimester of pregnancy, have cancerous tumours, if you have a pace maker, metal plates or implants. If you are within 3 months of a major surgery or emotional upheaval in your life.
Reduced numbers for your space.
This event has reduced its' numbers - to ensure space between participants.
Your contact details will be taken for contact tracing.
You will also be asked to wear a mask.
You will be asked for proof of vaccination on arrival.
( This is in accordance with current government guidelines).
PLEASE DO NOT ATTEND IF:
- you have been asked to self isolate by a doctor or quarantine by a local public health official.
-you have experienced any cold or flu like symptoms in the last 14 day( fever, cough, shortness of breath or other respiratory issue.
- you have had close contact or cared for someone diagnosed with COVID-19, or someone exhibiting cold or flue like symptoms in tha last 14days.
- you have tested positive for COVID-19 in the last 14 days.
Within 14 days of attending class, if you develop symptoms or test positive for COVID-19, you must inform me so that all attendees can be tested.
Where can I book my place?
https://holisticlife.ie/events/
Or through my eventbrite page
https://www.eventbrite.ie/o/holisticlife-16200935219
How can I contact the organiser with any questions?
Use the contact form on my website holisticlife.ie/contact/