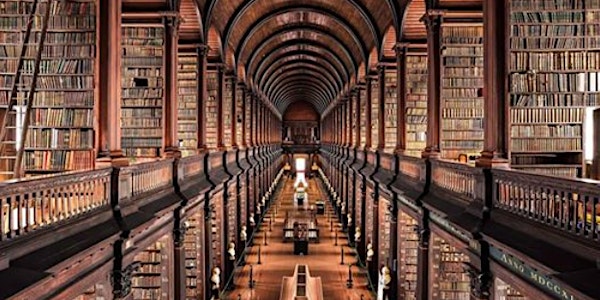 YourHR Seminar Series: Master Pension Scheme Explained (All Staff 01/2/22)
TCD STAFF ONLY This seminar is for all employees who are members of the Master Pension Scheme.
About this event
TCD STAFF ONLY
ISL INTERPRETER WILL BE PRESENT AT THIS SESSIONS
This seminar is for all employees who are members of the Master Pension Scheme.  Typically, you would be a staff member who commenced pensionable employment prior to 31/01/2005. To find out what scheme you are on you should review your payslip. This will state "Master Pension".   To view your payslip see the online service:
https://my.corehr.com/pls/coreportal_trp/
YourHR Your Master Pension Scheme Explained
This seminar will cover all the basics of the scheme, to help you understand your pension plan.
This will include what benefits are payable at retirement and if you leave service, death benefits, Additional Voluntary Contributions and the online Mercer Oneview system.
If you wish you can bring your annual benefit statement with you, it may help you to understand the discussion on the day.
For queries on your pension contact pensions@tcd.ie
For Learning and Development Queries contact staffdev@tcd.ie
Notes:
Accessibility:   In accordance with the University Equal Opportunity Policy, the Staff Development Unit aims to provide accessible facilities for all staff.  Please let us know if you have any specific needs so we can be as accommodating as possible.
Data Protection legislation, specifically the EU General Data Protection Regulation and Data Protection Acts 1988-2018, safeguards the privacy rights of individuals in relation to the processing of personal data. The data collected in this instance will be processed for the stated purposes only and deleted when no longer required. For further information on data protection compliance at Trinity College please see https://www.tcd.ie/info_compliance/data-protection/.