Location
Goldsmith Hall
2 Westland Row
Dublin 2
Ireland
Compete against the best of the best in Ireland's biggest annual Yu-Gi-Oh tournament!
About this event
Format: Advanced Constructed
Entry Fee: €13
Registration opens at 9:30
Tournament begins at 10:30
National Championships are the most important tournament on a national level; they are open to all Duelists in good standing with Konami, provide unique Dueling opportunities and significant prizes for the participants.
National Championships are Tier 3 events that require deck lists, and the highest standard of sportsmanship from the Duelists.
National Championships are open events; no prior qualification is necessary to participate.
Each player will receive a Nationals Field Center Card and 3 booster packs of Dimension Force as entry comp.
Here's a look at the prizes available to top duelists on the day: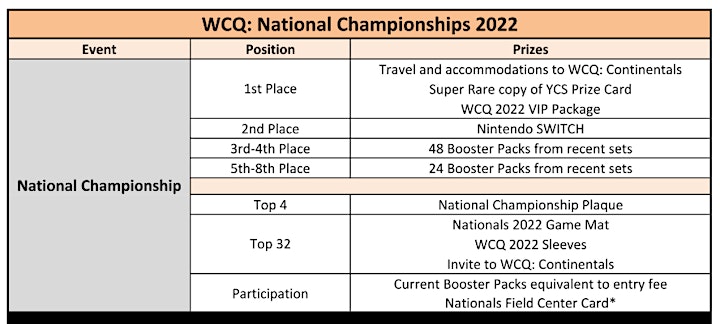 National Championship tournaments are Advanced Constructed events, which mean each Duelist must bring their own Deck in order to compete. Decks must be constructed according to the latest Advanced Format guidelines. Please check the "Limited and Forbidden Cards" page https://www.yugioh-card.com/uk/limited for more information.
Players will require a Konami Card Game Network ID to compete in this tournament. If you do not yet have a KCGN ID please visit https://cardgame-network.konami.net/ to acquire one.
All Duelists participating in a National Championship must turn in a completed Deck List in order to participate. Duelists can download the official KDE Deck List at http://www.yugioh-card.com/uk/gameplay/rulings/constructed_deck_list.pdf
Duelists are encouraged to complete their Deck List before arriving at the tournament.