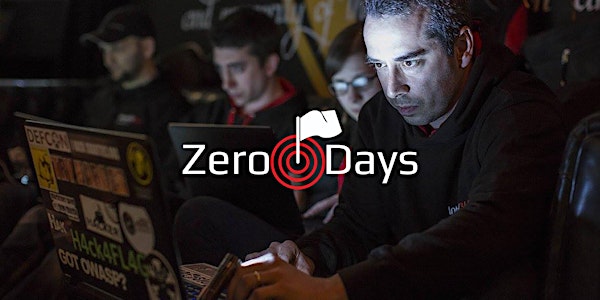 Zero Days Cyber-Schools 2023
Cyber-Schools Security Competition. Experience the world of cyber security at our safe, fun, engaging event. Grab your ticket today!
Date and time
Sat, 1 Apr 2023 10:00 - 15:00 IST
Location
Croke Park Jones' Road Dublin 3 Ireland
About this event
We're back with our annual Irish Cyber-Schools Security Challenge organised by Zero Days Security, The event aims to highlight the cyber-Security industry as an exciting and accessible career pathway. The focus of the event is on fun and inclusiveness and we encourage everyone to come and experience this unique and challenging opportunity.
You don't need to be a leet hacker to take part and enjoy the day, as the event will cater for all skill levels. So if you already enjoy, or you would like to try, any of the activities listed below then the Irish Cyber-Schools Security Challenge is for you.
Solving Challenges, Coming up with creative solutions
Lock Picking, Puzzles, Quizzes , Escape Rooms
Scripting / Coding
Web hacking, Security, Bug Bounties
or you just like having fun and trying new things
Students will compete in teams (Max 4 students per team) to try solve over 30 cyber-security related challenges, with plenty of tasks and activities to keep teams of all abilities entertained on the day. So why not convince some friends to form a team and sign up today.
All teams/schools that register will be offered a mentor to help them prepare and train for their first Capture the Flag (CTF) Cyber-Schools challenge. This year's event will be held inside the impressive Hogan suite at Croke Park, Dublin, all previous events have sold out so get your team in and spread the word.
Entries are open to teams of 4 (school students, scouts, guides, coderdojo, friends etc. once everyone is still in secondary school) and includes hacking challenges, fun and games and a great day out will plenty of spot prizes and prizes on the day.
We assume most team will never have taken part in a CTF before, this event is perfect to get you started and will be newbie-friendly! If you like solving challenges, puzzles and know how to switch on a laptop you'll be fine.
This event will run in parallel to our main ZeroDays CTF event, but will have separate challenges and task for school teams.
About the organiser
Zero Days organise and promote cyber security challenges, commonly known as capture the flag (CTF) events. Our aims are to promote, develop and encourage participation in CTF events in Ireland. We run a number of our own events each year and also run custom in-house events for corporations and colleges.
Our flagship event is the annual ZeroDays CTF colleges event run each year around April. We also organise the Irish qualifying rounds and Team selections and training for the European Cyber Security Challenge.