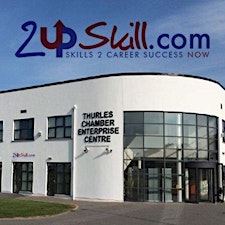 2UpSkill Training & Coaching
Charlie Mernagh - Lead ConsumerLaw Ready Trainer Ireland
Charlie has been delivering Consumer Law training since the project was launched in late 2017. He was appointed to Lead Trainer in January 2021.
He has been delivering training across all sectors, provate and public for over 30 years.
Charlie Mernagh has a wealth of experience from front-line to senior management. Charlie brings insightful thinking and real world solutions to your business by helping clients achieve results through their people.
Management and Sales training services are provided by Charlie Mernagh as he can pass on his wealth of expertise in leading people and leading organizations to those looking to improve workplace productivity.