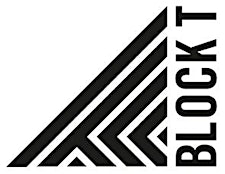 Block T
BLOCK T is an independent creative arts organisation, an entrepreneurial hub and a one-stop-shop for all things creative.
We are developing our own organisational model which aims to be self-sustaining, providing subsidised support for our community of creatives while generating jobs in the cultural sector.
To date we have drawn tens of thousands of people to our buildings through versatile public programming, workspace facilities and wide range of events.
We are invested in the Smithfield area and we are proud to play an integral role in its development alongside our beloved local business, community and cultural partners.
We believe lifelong learning adds value and quality to our lives. Our educational programming is one of the core pillars offering affordable and diverse courses to audiences.
Our goals encompass advocacy for the arts, entrepreneurial consultancy and support for Members, a creative service directory for all of our networks and an online broadcasting platform (BLOCK TV) celebrating creative and cultural talents in Ireland and abroad.
BLOCK T aspires to influence societal change through creative engagement.
Winner of the David Manley Emerging Arts Entrepreneur Award
Winner of the Dublin Contemporary Noone Casey Mentorship Award 
Winner of the 'Cultural Attraction of the Year' at the Dublin Living Awards 
Finalist for 'People's Choice' at the Dublin Living Awards
Sorry, there are no upcoming events