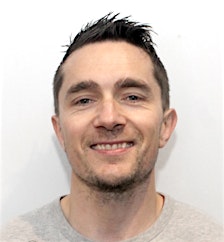 Brian Crooke / Workplace Wellbeing Ireland
Brian Crooke is a wellbeing educator, speaker and adviser supporting Irish organisations to promote and sustain wellbeing within their workplaces.
He is the founder of Workplace Wellbeing Ireland and is Course Director of the Postgraduate Certificate in Workplace Wellness at Tangent, Trinity College Dublin.
Brian is the host of The Work Well Podcast. 
parkHIIT:
In his spare time Brian is bringing free resistance training to every county and community in Ireland through his parkHIIT project.
Contact Brian to find out more: brian@workwellireland.ie