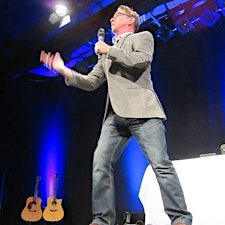 Ciaran McMahon
So…Who is this guy….?
Ciaran McMahon – is 20 years performing Improv and Stand Up Comedy, founder and coordinator of the National Bulmer's Comedy Competition for 7 years helping every winner become a full time comedian. Ciaran is also teaching communication, public speaking and stand up comedy workshops for over 15 years in Prague, Germany and Ireland.

'I have worked with him before and everyone gave excellent reviews, he is positive, fun, likeable and can make the class into a very easy-going, relaxed learning environment. ENJOY.'
Aidan Killian Stand Up -Laugh Out Loud Comedy, Dublin, Edinburgh.
'If you job is talking, talk to Ciaran McMahon.'

During his corporate comedy workshops Ciaran shared the stage with Andrew Maxwell and David McWilliams in the Helix in Dublin, during the biggest comedy workshop ever undertaken in Ireland to 600 Australian accountants! in Croke Park Conference Centre. Ciarán has also been giving corporate comedy workshops to RTE, TV3 and privately. He has performed annually for four years in Munich playing monster gigs of over 500 friendly Germans while doing workshops abroad. Throughout this time Ciarán has remained extremely modest apart from writing this biog.
Hundreds of people have attended his workshops:
Rory O Hanlon Laughter Lounge, London, Robbie Bonham - Laughter Lounge, Neil Hickey, Vicar St, RTE, Eleanor Tiernan Vicar St./RTE, Danny O Brien, Garden Gigs, RTE, TV3-Melbourne/ Edinburgh Comedy Festival, Comedy Crunch/ Edinburgh, Colm McGlinchey – Comedy Crunch/Edinburgh, Grainne McKeever- Electric Picnic) and many more.