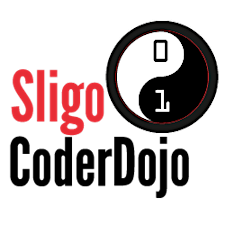 CoderDojo Sligo
Coderdojo Sligo is held on most Saturdays from 10.30am until 12 noon in the computing labs (Engineering Block) at IT Sligo.  
Please do not turn up on-spec as booking in advance is required.  Booking is only for registered ninjas.  Registered ninjas it is very important that you book your tickets each week.
Please do not book a space without first contacting CoderDojo Sligo on sligodojo@gmail.com as we are currently full to capacity.

A CoderDojo (http://www.coderdojo.com) is a free club where young people learn how to code, develop websites, apps, programs, games and more.
Any queries email sligodojo@gmail.com.  
Follow us on Twitter @CoderDojoSligo for updates
Sorry, there are no upcoming events