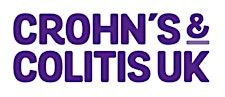 Crohn's & Colitis UK
Crohn's and Colitis UK is a national charity leading the battle against Crohn's Disease and Ulcerative Colitis to achieve a better quality of life for the 300,000 people in the UK suffering physically and emotionally from these and other forms of Inflammatory Bowel Disease (IBD).  We believe that people living with IBD should be able to live their life to the fullest. 
For more than 35 years we've been working with and for patients and their families, the healthcare workers who treat them, and the policymakers who bring about change.  We provide high quality information and support, fund critical medical research, and campaign vigorously for more knowledge and better services for people affected by IBD - please see more at www.crohnsandcolitis.org.uk
The IBD Patient Education Programme is an initiative of the IBD Nurses in the North West England, with the support of the Crohn's and Colitis UK.  These sessions give education and support for people living with Inflammatory Bowel Disease (IBD).  The people living with these conditions and their family members and friends are very welcome to attend these sessions.
The IBD Nurses in the North West organised this programme, as the IBD Standards suggest that patient education in IBD is important.  They asked a large sample of patients in the North West area whether they thought that education was important. These patients told them that it was and the patients also listed the topics they wanted to hear about.
There is a huge wealth of knowledge and enthusiasm among the IBD Nurses and Doctors in the North West region.  As a team, they have pooled together their expertise to deliver the sessions that IBD patients are interested in.
The IBD Patient Education Programme has successfully run in the North West England for a few years, but this year the programme has been rolled out first time in London, run by the enthusiastic team of IBD Nurses and Doctors there.
Places are free of charge but limited, so it is important that you book ahead if you wish to attend any sessions.  If you have any queries please email patient.education@crohnsandcolitis.org.uk
Hotel Novotel Manchester West • Manchester
Bristol Royal Infirmary • Bristol
Hotel Novotel Manchester West • Manchester