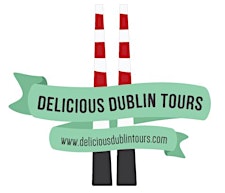 Delicious Dublin Tours
Everyone knows Ireland for its stunning landscapes and friendly people but what about its food?
Here at Delicious Dublin Tours we believe that Ireland has come a long way in terms of its food, especially the incredible quality of its raw ingredients as well as the bursting talent and creativity of its chefs.
We're passionate about Irish food and have designed our authentic food experiences to reflect Dublin's exciting food revolution as well as Ireland's traditional culinary heritage. Whether you're looking to discover hip new eateries, hidden gems or something a bit more traditional, our tours are perfect for tourists and locals alike.
We treat you as our foodie friends and bring you to our favourite places for a few hours of eating, chatting and enjoying our fantastic city of Dublin. What's not to love?