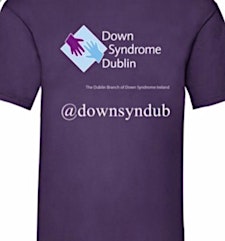 Down syndrome Dublin
DOWN SYNDROME DUBLIN IS THE OLDEST BRANCH OF DOWN SYNDROME IRELAND AND IS THE FOUNDING BRANCH OF THE ORGANISATION.
WE ARE AN ORGANISATION OF PARENTS AND FAMILIES, STRIVING TO ENHANCE THE LIVES OF OUR CHILDREN THROUGH INCLUSION , INDEPENDENCE AND CHOICE.
THERE ARE APPROXIMATELY 380 MEMBERS IN OUR BRANCH, RANGING IN AGE FROM BABIES TO ADULTS.
THE BRANCH IS RUN BY A COMMITTEE OF PARENT VOLUNTEERS WHO MEET ONCE A MONTH TO DISCUSS THE RUNNING AND ORGANISING OF OUR BRANCH.
WE PROVIDE A RANGE OF SERVICES, CLASSES, THERAPIES AND ACTIVITIES FOR ALL AGE GROUPS.
ALL OF THESE ARE ORGANISED BY PARENT VOLUNTEERS.
Sorry, there are no upcoming events