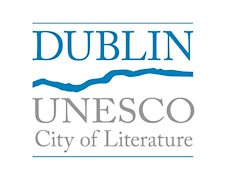 Dublin UNESCO City of Literature
Dublin is the fourth UNESCO City of Literature, one of 28 UNESCO Cities of Literature worldwide.
With four Nobel prize winners (Yeats, Beckett, Shaw and Heaney), a brace of universities of global distinction in Trinity and UCD, over half a dozen books festivals, the internationally prestigious Dublin Literary Award and a world class new city library in the planning, it is without doubt that Ireland's capital has words in its blood.
The Literature designation is one of seven designations within the Creative Cities Network.
To find out about future events, sign up to our newsletter at https://bit.ly/2nm8bfW or sign up on our website
www.dublincityofliterature.ie
Sorry, there are no upcoming events