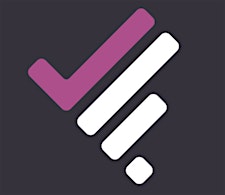 Event is being hosted by LEGIT FIT
LEGIT FIT was founded through the collaboration of 2 fitness professionals and 2 industry enthusiasts. We as founders believed that the industry could become a lot more seamless from both a trainer's perspective and a client's.
The LEGIT FIT platform officially launched in 2019, and we've since been helping industry professionals around Ireland to manage and grow their business. Concurrently, we've been making it easier for their clients to book into fitness and stay engaged through the platform.
Our Mission at LEGIT FIT is simple: We want to help fitness entrepreneurs globally to streamline their day and enhance their service offerings. We believe that this, in turn, will lead to More Growth as a business... and hence... More Revenue and More Success!
Our Core Values are...
1/ Collaboration in Everything We Do #StrongerTogether
2/ Superior Service at Every Step #DeliverHappiness
3/ Driving For Change and Betterment #InspireGrowth
Sorry, there are no upcoming events