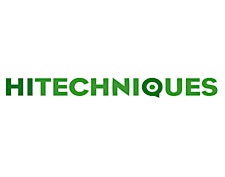 Hitechniques Ltd.
Hitechniques is built upon excellence. Our mission is to deliver top quality measurement solutions, support, service and training to the geomatics, construction and engineering industry.  Our training instructor is a former site engineer and lecturer at Trinity College Dublin with over 35 years of experience in the business.
Hitechniques is also an authorized partner for sales and authorized warranty service centre for GeoMax Positioning (part of Hexagon) and Umarex-Laserliner. At Hitechniques we sell, service and rent a complete range of surveying equipment, supplies and tools ranging from basic construction lasers, advanced GNSS and Robotic survey instruments. 

Our team of professionals includes 

experienced technicians and engineers

, all with long careers in supplying the best experience to surveying and construction business throughout Ireland.