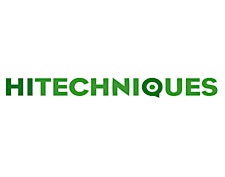 Hitechniques Ltd.
Hitechniques' mission is to make sure you have the knowledge and skills to do your job to the best of your abilities.
Our surveying training courses are designed for site managers, foremen, supervisors, trainees and others who are required to set out for construction and civil engineering work. They're aimed at staff with little or no experience with surveying equipment or as a refresher for those who have not used the it for some time.
You can choose from GPS/GNSS or Total Station training course.
Hitechniques is also an authorized partner for sales and authorized warranty service centre for GeoMax Positioning (part of Hexagon) and Umarex-Laserliner. At Hitechniques we sell, service and rent a complete range of surveying equipment, supplies and tools ranging from basic construction lasers, advanced GNSS and Robotic survey instruments. Our team of professionals includes experienced technicians and engineers, all with long careers in supplying the best experience to surveying and construction business throughout Ireland.