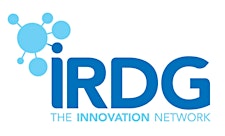 IRDG Innovation Network
Enhance & Accelerate your Business R&D.
IRDG is Ireland's leading, non-profit, business-led Innovation Network of member companies and colleges, working together to drive excellence in Innovation within Ireland's industry to create growth, jobs and prosperity.
Founded in 1992, IRDG has grown from 70 to over 300 member organisations in recent years.  Approximately 40% of member companies are foreign-owned with 60% being indigenous. Our income comes from our members and we do not receive State funding.  IRDG is unique in Ireland as the only cross-sectoral business network which is totally dedicated to all matters relating to Research, Development & Innovation.