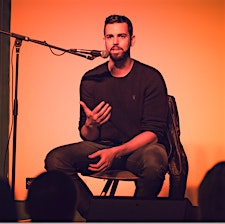 Jamie White
Events are my absolute passion, I've been creating and producing all sorts since I was 16.
I host events the kind of events that I want to go to myself, they're personal and aligned with where I'm at. So when I was younger that was everything from college parties to concerts, I've worked with some of the biggest artists in the world.
Now, more recently I've been hosting a lot of talks and conferences centred around the sharing of life lessons, experiences, strategies for success and wisdom together with some much more fun parties. I've hosted some incredible speakers and story tellers like Gary Vaynerchuk, Neil Strauss & the real life Wolf of Wall Street Jordan Belfort.  
If you're looking at this profile, thank you. Hopefully you're coming to one of my upcoming events and if you are make sure you say hi. 
Thank you, Jamie.