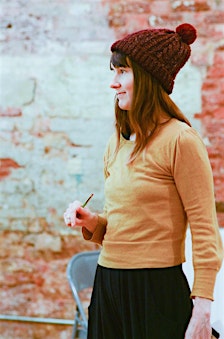 Lewis Barfoot
ABOUT Lewis - I've been working with archetypes in performance and healing for over 10 years.  Initially I read medicine at Southampton University and worked for 4 years as a medical doctor in the UK  hospitals until the call to be creative and approach life from a different paradigm to conventional medicine became so strong that I left my medical career to train as an actor at ALRA in London. I graduated in 2002 and went on to work as an actress, theatre maker and singer performing in classical and contemporary theatre on the fringe, West End and Internationally. In between creative works I would locum as a Doctor in Oncology and Palliative care at the Royal Marsden Hospital in London. But after 11 years of combining the two career the time came to hang up my stethoscope and focus on creativity.
I have created four performances inspired directly by the Archetypes: The History of the Pomegranate (Jackson's Lane) a solo show drawing on the Persephone myth and her descent into the Underworld. The Seventh Muse (Barbican Theatre, Plymouth) Exploring the seven goddesses in Jean Shinoda Bolen's "Goddesses in Everywomen". Harvest Fire (Lemontree, Aberdeen) Inspired by "King, Warrior, Magician, Lover : Rediscovering the Archetypes of the Mature Masculine" By Robert Moore and WILD (Barbican, Plymouth) Drawing inspiration from Clarissa Pinkola Estes "Women Who Run With The Wolves". 
Since 2013 my creative work expanded to include songwriting and recording. In 2016 I launched  an EP Catch Me and have gone on to release two single Wise Owl in 2017 and Hecate and in 2018. I recorded my debut album Glenaphuca in 2019 and this will be released in 2020. 
The Embodied Archetypes Workshops began in 2015 with occasional workshop with cast members from The Seventh Muse.  They began a regular event in London in 2017. And from 2020 they will start in Cork and LA too. 
As well as the workshops. I facilitate expressive workshops in body and voice for people of all ages and experience, some of my clients include British YMT, University College Cork, Theatre Workshop Brigton and The British Ballet Organisation. I coach 1-1 private sessions in person and on Skype and as co-founder of the Embodied Artists I run annual retreats in Devon with Movement Director Vincent Manna
 www.lewisbarfoot.com
www.lewis-barfoot-theatre.com
www.embodiedartists.com