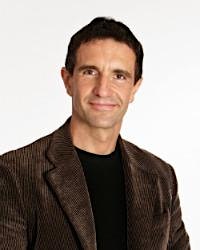 MAX LEONE INTERNATIONAL
MASTERING YOUR "INNER" TECHNOLOGY
So far, we have witnessed the exploration of outer space, the incredible advancement in technology, and the understanding of everything that is located outside of us.
And yet, how about our inner world?
Have we reached the same level of understanding and advancement of our inner technology?
Probably not...
And yet, what is the foundation for man?
Well, you will agree that as a human, you experience everything through the mind. And so, do you know how it works?
Do you know how to change your mind to make the best use of it? And most importantly, do you know the wonderful gift that is the mind and how to tap into its infinite power?
UNDERSTANDING THE INFINITE POWER OF YOUR MIND
We are taught grammar, languages, manners, and many other things, but no one ever told us, "Hey! Pull up a chair, sit with me, and let me take you on the finest and most valuable adventure of all: The full understanding of your incredible, powerful, and loyal mind!
My name is Max Leone, and my purpose, for this group, is to do precisely that!
I've spent years studying with some of the greatest experts in the field, such as Deepak Chopra, Anthony Robbins, Wayne Dyer, Richard Bandler, and others. I am a trainer of NLP, and I study studied extensively a variety of disciplines such as Translation Analysis, ACT, The Sylva Method, Hypnosis, DHE, and my purpose is to share everything that I have learned with you!
WHAT THIS GROUP IS ABOUT
If you are interested in Learning powerful tools, techniques, & strategies that you can easily and effectively implement in your life. And if you'd like to be part of a community of like-minded people that can inspire you to create the life you want, then this group is for you!
Our live events and webinars are practical and interactive. They are centered around key topics such as:
- Motivation
- The language of persuasion
- Entrepreneurship
- Confidence
- Developing Positive Habits
- Communication
- Leadership
- Life coaching
- Meaningful Relationships
- Developing Prosperity Consciousness
If all that resonates with you, you are more than welcome to JOIN US!!