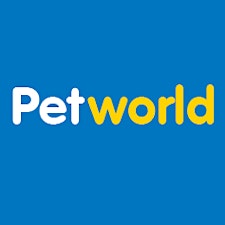 Petworld
Petworld is Ireland's leading pet specialty retailer. We pride ourselves on providing the products, services and advice that make it easy for our customers to be great pet parents.
Petworld is 100% Irish-owned. We are a family-owned business, with a love of animals and a company-wide commitment to:
Responsible pet retailing
Supporting animal welfare charities
Encouraging pet adoption
Promoting responsible pet parenting
Throughout our network of stores, we stock thousands of competitively-priced, top-quality pet products, as well as offering in-store services, including pet grooming, worming and training. We also sell a wide selection of traditional and exotic pets, including snakes, reptiles, tropical fish, birds, rabbits and other small animals.
Sorry, there are no upcoming events