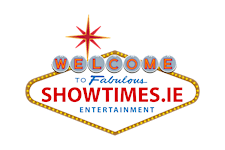 Showtimes.ie Entertainment
Showtimes.ie is operated and managed by John Dixon & Liam Sutcliffe. It is one of Ireland's leading event and show tour operators. 
John Dixon has spent over 40 years in the music business, and toured with some of the biggest Irish and international acts, such as Smokey, The Wolf Tones, Brendan Grace, Jim Mc Cann , Dicky Rock, joe Dolan, Charlie Pride to name but a few. 
Liam Sutcliffe is over 35 years in the music business, in that time he has operated and managed ballrooms, night clubs and theatres and has been involved in the promotional business. Liam has promoted national and international acts and bands for almost 4 decades at home and abroad.