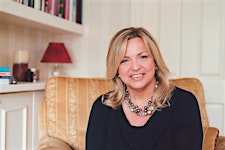 Susi Lodola Psychotherapist MSc (MIACP)
Susi Lodola is a Cognitive Behaviour Therapist with many years of study in psychology, psychotherapy and Cognitive Behaviour Therapy. Through her extensive studies combined with her own incredible weight loss and fitness journey, she has developed an interest in helping people achieve a healthy lifestyle and lose weight. This has led her to develop the MIND OVER BODY weight loss programme. The programme was developed using cutting-edge psychological tools that have been used in International Clinical research on how to lose weight and keep it off, based on CBT principles.
In addition to studying for an MSc in CBT, Susi has also attended a 3 day workshop at the Beck Institute in Philadelphia, which is at the forefront of using CBT for weight loss internationally.
The method applied in the MIND OVER BODY programme is also recommended by The National Institute for Health Care Excellence (NICE) for best clinical practice.
Sorry, there are no upcoming events