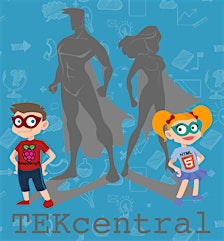 TEKcentral
Who are TEKcentral:
We are engineers who have worked in the Electronics, Computer and Manufacturing Industries. With a combined industrial experience and knowledge of over 35 years we have worked in high reliability sectors such as gas detection, communications, green technologies, space craft industries, military and aerospace applications. We have been directly involved and responsible for high-end research and new product design for manufacture (DFM),
for creating and programming (coding) manufacturers product test diagnostics, for prototyping and failure analysis (debugging) diagnostics.
TEKcentral at a Glance !
We are Engineers with teachers diplomas
We encourage experimentation as a learning tool !
We empower 21st century learning ! 
We love being called nerds !
We create all our own lesson plans
Classes are currently suitable for young people in primary school
We harvest a love of all things technical while developing kids creativity 
We us the engineering design process as a way to develop problem solving skills
We also run gaming events and parties-this is fun and sociable
Sorry, there are no upcoming events