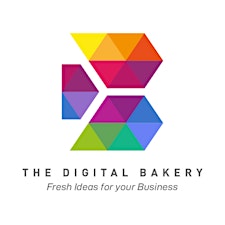 The Digital Bakery
YOUR DIGITAL PARTNER
Filled with FRESH IDEAS For Your Business.
Since we launched in 2012 we have worked with over 1,000 businesses!
We provide outsourced marketing services to businesses from all sectors.
 Do you need to get your business online or are you struggling with your Digital Marketing?
Do you find that you're doing everything but getting nowhere?
Don't worry, The Digital Bakery has you covered!
Our services include Web Development, Digital Marketing Consultancy & Strategy, Social Media Consultancy & Training, Email Marketing, Training & Mentoring, Graphic Design, Video Production, with brand always remaining at the core of what we do. We support and enhance existing brands for clients across the globe and all industries.
We can help you set up and design your social media channels, videos, websites etc. making sure your brand message stays consistent across every touchpoint that your customers interact with. Increase your reach and create new revenue streams by actually selling directly to your target audience of followers & customers.