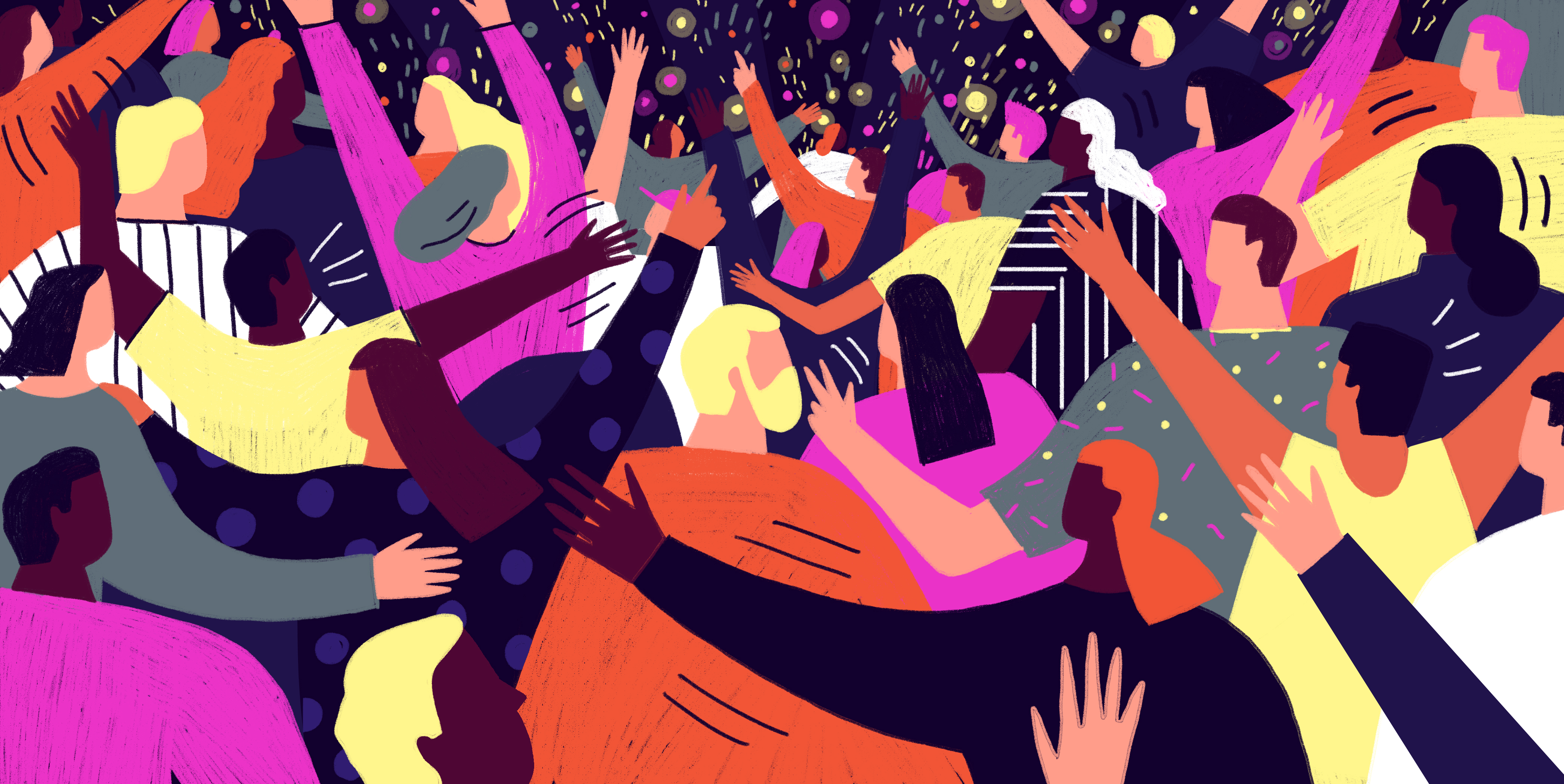 Bubble Concerts: 6 Tips to Take Away From The Flaming Lips' Bubble Concert
The Flaming Lips recently made headlines for hosting a socially-distanced concert, with both audience and band members encased in "space bubbles". While it sounds unusual, it's nothing new to lead singer Wayne Coyne. He's been doing this since long before COVID-19 – dropping to festival stages inside a giant balloon and using it to walk across the crowd.
When the question of how to start playing live shows came up, Coyne's solution was fun and innovative. Put audience members in bubbles, just like his own, and let them enjoy a socially-distanced gig. While this particular idea is inherent to Coyne's creative performance style, it's provided the event space with some much-needed inspiration. So, to help you plan your own event right now, here are a few tips inspired by The Flaming Lips' impressive show.
1. Offer clear instructions
The skills you've built up as an event creator will help to prepare you for the greater number of regulations that the current climate entails. However attendees may find the new measures tricky to deal with, so you'll need to offer plenty of help. Give venue staff a uniform just like The Flaming Lips did, so that they're easily identifiable to guests. Don't forget to give all staff a thorough briefing, too. This may involve discussions about escorting attendees to their locations, dealing with toilet breaks, and safe exiting strategies. For example, guests may need to leave the venue row by row or in small groups to avoid crowding. You'll also need to think about additional health and safety measures, such as temperature checks. Communicate these to attendees beforehand so that they know exactly what to expect.
2. Consider the numbers
Music halls and theatres reopening may or may not be possible, depending on your local restrictions, and if spaces are open in your local area, there may already be restrictions on numbers. The need to socially distance, plus creative additions like space bubbles or barriers, will further reduce venue capacity and limit the amount you can make from ticket sales. To manage the additional costs, think about raising your ticket price and offering merchandise to keep attendees happy. Or consider introducing a tiered system with higher-priced tickets promising a VIP experience, like a virtual meeting with the band.
3. Short sessions are the way forward
At The Flaming Lips' concert, attendees were given a one-hour slot after which they were asked to leave. The band did this to prioritise both safety and comfort. (After all, the temperature can quickly rise inside a space bubble.) While you may not want to encase attendees in plastic, you'll probably want to shorten the length of a live performance. Halving the length of an event and hosting multiple sessions in one day may not only keep attendees a safe distance apart, but could also give you the chance to sell more tickets and increase revenue. Use our built-in time slot tool to help control guest flow.
4. Preserve the atmosphere
The buzz that comes from watching your favourite performer onstage is one of the best things about attending live gigs. Virtual platforms are working to bring that feeling online, but social distancing regulations have made it slightly trickier for in-person events. Although people may not be able to sing and dance close together, they can still enjoy high-quality entertainment. The likes of pre-bought drinks and Bluetooth speakers may both appear in a future Flaming Lips concert. Thankfully, these atmospheric steps are easy to replicate. Offer attendees a variety of food and drink to buy before the event and leave their personalised package in their specific section, reducing the need for physical contact and movement around the venue. Use technology like individual speakers, too, to amplify the sound quality and overall experience for your guests.
5. Have a trial run (or three)
Even The Flaming Lips couldn't steer clear of a test run. Instead of rushing into a large-scale live performance, the band started small, giving themselves time to tweak the logistics. You can do the same. Host a trial event with family and friends to give yourself the opportunity to work out potential issues such as spacing and staff communication. The more issues that can be ironed out before the event, the smoother the day (or night) will be.
6. Dare to be different
Although The Flaming Lips' performance is paving the way for socially-distanced concerts, space bubbles may not work for every event type or theme. To really stand out, find a way to make your event unique. There are lots of ways to spin it – for example, you could take your cues from open air cinema and host a drive-in concert or create a socially-distanced festival with individual seating areas formed of pods and platforms.
Planning safe events
The Flaming Lips' concert was groundbreaking. The performance showed creators exactly how to put on a socially-distanced gig, while proving that it's possible to enjoy live music in the COVID-19 age. Think like Coyne in terms of ways to create a rich atmosphere for your audience. Then, why not use our COVID-19 Safety Playbook to work towards bringing your event back? Learn how to complete a full risk assessment and how best to communicate health and safety steps to keep staff and attendees satisfied.