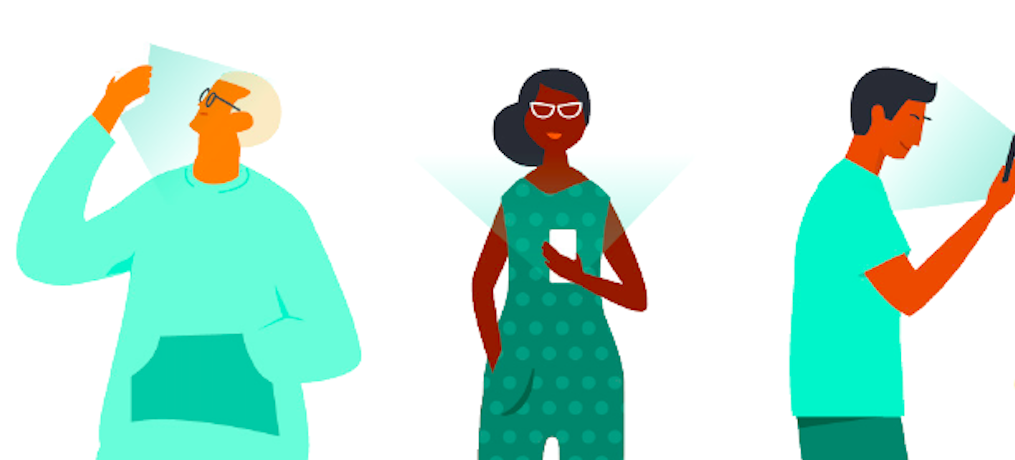 How to Attract (and Convert) Attendees with SEO for Events
If you're not investing in search engine optimisation (SEO) for your event pages, you're losing sales.
Showing up in Google searches is vital for events. In fact, 89% of attendees use search when trying to make a decision about whether to buy a ticket.
Using SEO  to achieve higher search ranking increases your odds of converting those browsers to buyers. In fact, if you show up first in Google results, you'll receive about a third of searcher's clicks. But if you're not on page one, less than 10% of searchers will see your event at all. 
Still, SEO remains a mystery for many event creators. Here are five straightforward steps to take to improve your SEO.
5 SEO best practices to adopt
You can't assume that just because your event exists on the web, people will find it. You have to take steps to improve your ranking. Here are five best practices to start with.
1. Choose tactical keywords
Keywords are the words that someone would search to find your page. Google then looks for usage of these words on your page (especially its title and headers) to decipher if your page answers the search query.  People aren't just searching for your event name; they're looking for a pop-up, makers faire, or "race for a cure."
For more information about how to choose which keywords to focus on, check out this blog post.

2. Localize your SEO efforts
Events are time- and location-based. Unlike other ecommerce sites that are relevant anytime and everywhere, event pages need traffic at certain times — when tickets are on sale.

They also need to reach people in the right location. If your event takes place in Detroit, you want it to surface for someone who Googles "events this weekend in Detroit." To rank for that time and place, be sure to make your event date, and location prominent on your website.

3. Choose a clear domain name
By far the most important place for keywords? Your domain name. It should literally be the name of your event, whenever possible. For instance, Wanderlust Yoga & Music Festivals has the domain wanderlust.com.

This is the best way to ensure that if someone types in your event name directly, your event site will come up first.

4. Build great content
When it comes to your rank on Google, using keywords to show your event is relevant is just half the SEO battle. The other half is to convince Google that your site is more helpful and valuable for searchers than other sites ranking for the same or similar keywords.

The best way to do this is with authentic, valuable content. Google sniffs out a page that suffers from "keyword stuffing," which is when a webpage is overloaded with keywords meant to manipulate Google's ranking.
To ensure Google doesn't ignore your page, produce well-written copy that human readers will enjoy and search engines will respect.

5. Forge relationships to attract links
One way search engines determine if a site is valuable is if other sites link to it. This means your PR outreach can also help your SEO if the press links back to your site. Your social media strategy comes into play here, too. Encourage your fans and followers to reshare links to your content, and make it easy for them to do so.

Another great way to get these "inbound links" is by listing your event on discovery sites or local directories, which typically include a link to your ticketing page.
All of these strategies will help you climb up the Google search results page. But there's an even more powerful way to get your event on the first page of search results.
Become a Google featured event
Relevant Google featured events now appear near the top of search results in a callout box. Before clicking on a search result, event-goers can now quickly see your event's name, date, location and — most importantly — a link to your ticketing page.
If you're an Eventbrite customer, you don't need to take extra steps to make this happen — your event will automatically appear in this new format. (If you're using another ticketing provider, you likely won't be able to access this feature.)
Whether or not you can become a Google featured event, be sure to ask your ticketing provider what their domain authority is (how much Google trusts their site).
This authority has a direct impact on your ticketing page's ability to rank in search results. For instance, Eventbrite has the highest domain authority of any ticketing provider, which means your Eventbrite events get a boost over similar events.
How to promote your event from onsale to sold out
Whether you're hosting a conference or a festival, event marketers need a promotion plan that encourages early interest and maintains momentum until the last ticket or registration is sold. For more on the state of the web and how to market your event today, download the report The Pulse Report: 2018 Event Industry Trends.