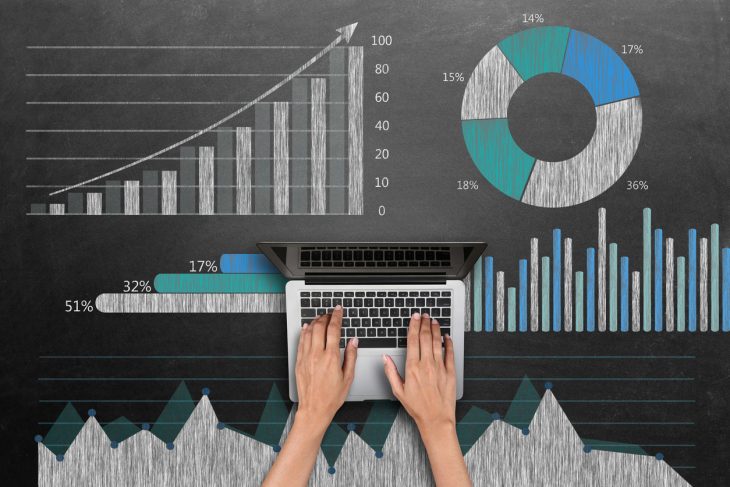 How to Capture More Data for Your Event
There will always be value in bringing people together for live events, but for maximum return on investment, organisers shouldn't miss the opportunity to capture data from their attendees.
Collecting data lets you get to know your participants better, enabling you to refine your event offering and obtain valuable market insight and leads. These can result in a better experience for you attendees, and further commercial opportunities for your business.
Find out how you can collect data at every stage of your event and use it to the advantage of all stakeholders.
Pre-Event
Custom Questions
When setting up your event registration on Eventbrite it's easy to tailor the information requested. By default, the attendee's name and email address is collected, but there are a number of further options you can select, such as their home address, telephone numbers, company and job title.
Planners also have the ability to ask bespoke questions via the Custom Questions feature. You can request any information you like and make it either optional or mandatory that they answer.
For example, for B2B events, you might want to know if a registrant is a budget holder and what the size of that budget is. For a consumer show, perhaps you want to find out where the attendee plans to take their next holiday or when they plan to upgrade their car. This information can be very valuable for exhibitors and sponsors and for helping you attract partners next time.
Google Analytics
It's easy to track visitors coming to your Eventbrite event listing by setting up a tracking pixel in your Universal Google Analytics account. You can find step-by-step instructions of how to do that here.
Once tracking is enabled, you will be able to see what sources are driving your traffic, and analyse your conversions. Discover where ticket purchases came from, and which of your campaigns are proving most successful. This data will enable to you run more cost effective marketing in future.
Facebook pixel
Install the Facebook pixel on your Eventbrite event page and you are not only able to track the conversions from your Facebook advertising, but also retarget those who didn't purchase a ticket.
You can remind previous visitors about your event with specific ads on Facebook that encourage them to convert. You can also use the data you collect to build new "lookalike" audiences to target.
Lookalike audiences are made up of people who share similar traits and interests with customers who've already purchased an event ticket.
At-Event
Lead capture apps
Make use of technology such as Poken or Leadature to quickly and efficiently collect information from your attendees on-site and sync it to your CRM system.
Poken equips delegates with smart badges which enable them to virtually swap business cards and collect event materials with just a touch of their badge. This in turn allows exhibitors to track exactly who is visiting their booth and the event organiser to track attendee movement and interaction around the venue.
Leadature, meanwhile, enables collection of attendee data directly from business cards, QR codes, or barcodes on delegate badges. The cloud-based solution also provides a wide range of measurement to help you make the most of the data.
Event engagement tech
By running live polls and surveys, and by digitally facilitating the asking of questions, you can collect data that highlights the current issues and trends in your industry.
Event engagement tech such as Glisser and Sli.do lets attendees interact using their own mobile devices. They simply access a simple web URL to be able to make comments, vote, and ask and answer questions during the proceedings.
All the data can be stored and saved for post-event analysis, providing you with the insight to make your next event even more useful for attendees.
Post-Event
Gated resources
A gated resource is any content which can only be accessed once a website visitor has provided their contact information. Post-event, for example, you could offer the download of an exclusive eBook by one of your keynote speakers.
Anyone who enters their information to receive the download is stating their interest in the topic and, as such, can be classed as a qualified lead. You may have a commercial agreement in place for providing such leads, or you may be able to use them to nurture sales for your own business. Either way, these can be hugely valuable.
Referrals for goodies
It's not only your own attendees' data that you can gather – you can ask them to refer others who might be interested in your next show. Of all lead generation methods, referrals are the most likely to result in a sale, because people are most influenced by recommendations from those they trust.
Post-event you can reach out to your attendees and ask them to tell you about anyone they know who might be interested in attending next time. In return, you can offer them a half price ticket or other persuasive freebie.
When you target this list, be sure to make it clear how you got their email and include the name of the friend who referred them.
Conclusion
When you see how easy it is to collect data and what you can do with it, it's hard to believe there are still so many events being run with no analytics at all. Make sure you don't squander the opportunity – get started in your Eventbrite dashboard today!