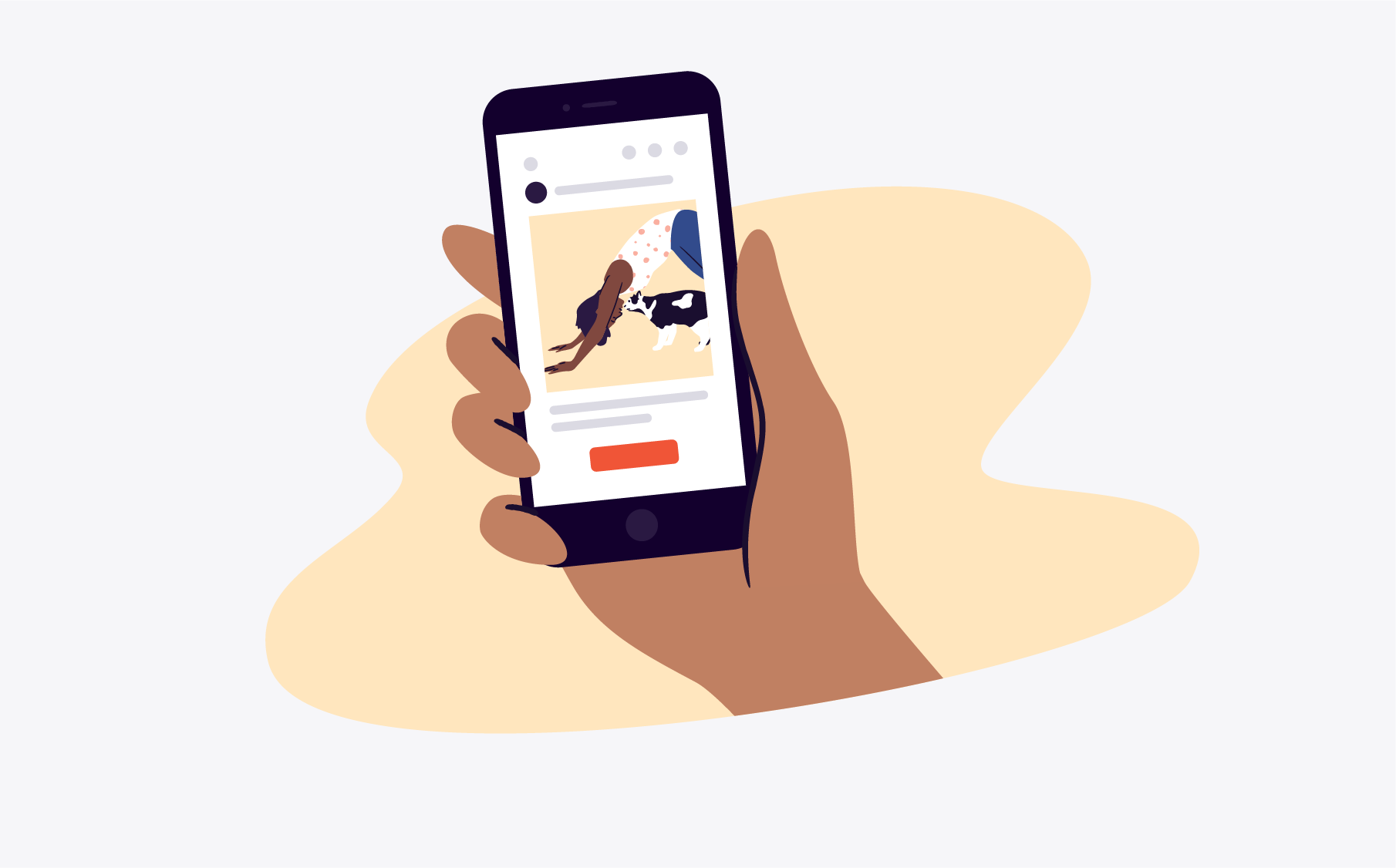 How to Promote Your Event on Social Media in 11 Steps
Social media is one of the most powerful ways of getting the word out about an event, whether you're hosting an outdoor festival or online masterclass. There are plenty of websites to promote events, from Facebook and Instagram to LinkedIn, and you can leverage each of them to get your message to different segments of your audience.
By using a strategic approach to create your posts, you can maximise how much you get out of your social media marketing efforts and work to build a community and consistently sell out events. But having followers see your posts is only one part of the process. You also want them to engage, buy tickets, and attend not just one event, but a series of them. Here's how to promote your event on social media.
Step 1: Choose your networks
The social media channels you choose to focus on will depend on your target audience and their preferred social networks. You'll know what these are by studying how much engagement and activity you tend to see across platforms. Certain channels are also better for marketing different kinds of events, so spend some time familiarising yourself with the following before putting together your social media strategy.
Facebook

is ideal for sharing live updates of your virtual or in-person events, as well as creating event pages and using them as a hub for sharing information and encouraging engagement. You can target certain segments of your audience using live video teasers for upcoming events.

Instagram

is all about images, making it ideal for sharing visual materials before, during, and after your event. You can use event hashtags to expand the reach of your posts and Instagram Stories to count down to an event and build anticipation.

LinkedIn

is best for business-to-business (B2B) content, as it's a platform focused on professional networking. This is the ideal medium for industry news and company announcements, so use it to publicise aspects such as event speakers.

Twitter

is best-suited for quick updates. You can live tweet and share short video snapshots during your event. You can also use hashtags to encourage engagement and build anticipation.

Snapchat

generally has a young demographic, so this is where you need to be if your audience consists of teens or young adults. Use your event's talent as a promotional tool on this platform – for example, through a takeover of your account.

TikTok

is all about short event promos, videos, and trailers. Due to the rapid nature of the posts, it can be a great way to show off your creativity.
Step 2: Choose your event hashtags
Hashtags can be used across all social media platforms to group relevant content for users to find. The best event social media campaigns use a hashtag before, during, and after the event. This means potential attendees know where to find information online and that you have access to lots of user-generated content.
When choosing a hashtag, make it short, easy to spell, and simple to understand. Always include your hashtag when posting about your virtual or in-person event, whether that's a giveaway or the announcement of a new speaker or sponsor. You can also use it in your social media bios, on your website, and in printed marketing materials to help drum up excitement.
Incentives for posting the hashtag work really well, such as a fun photo booth to encourage picture-taking with a prize for the best photo or a competition held before a virtual event where attendees are asked to post a photo in line with your theme. (Just make sure you check the rules of any platform before posting a contest.) And on the day of your event, make sure your hashtag is visible, so attendees know to use it when posting.
Step 3: Upgrade your social media profiles
Before you even start promoting your event, your social media profiles need to look the part. A general refresh might include redesigning headers to reflect your event message and making sure company descriptions are up-to-date. Remember that you only have one chance to make a first impression and build a following. Here are some more quick tips to get your pages in tip-top condition:
Add your event logo or hashtag to your headers.

Be consistent in how each one looks, but keep in mind that each platform will have unique size requirements.

Concentrate on your 'About Us' sections

, so that new faces get to know you. Make your company bio accurate and engaging, and use keywords to help interested users find your page more easily.

Optimise your presence

by interlinking your social media platforms. For example, you can include your Twitter username on your Facebook page and vice-versa.

Place the most relevant information at the top of the page

, so that users can quickly find what they're looking for. On Facebook and Twitter, you can pin event-related posts so that they're always visible, no matter how much you post.
Step 4: Create (and sell tickets through) your Facebook event
Billions of people use Facebook. That's an enormous audience, which you could be taking advantage of when it comes to event promotion. However, with that size comes competition. Here's how to make your Facebook event page more appealing to audiences:
Choose a 1920 x 1080 cover photo.

It'll give your event page a professional look and help to make sure that nothing gets missed out.

Be specific.

Include accurate information about times, locations, or login details.

Write a compelling event description.

Consider what you want attendees to take away from your event and what made you want to host it in the first place.

Put your ticketing link front and centre

. This will help to encourage conversion. Eventbrite

links directly with Facebook

, so users can buy tickets directly from your Facebook page – the fewer clicks a potential attendee has to go through, the better.
Step 5: Craft your content carefully
Every social media post counts, as your message can be the difference between a user clicking away or converting. To maximise your engagement, include an image with every post, and interweave more sales-focused ticket posts with industry news or lifestyle content for a softer sell. Ideally, you want potential attendees to see you as relatable and engaging. Here are some extra tips when writing social media posts:
Tailor your content for each social network.

Each platform has its own style. For example, Instagram favours images, while Facebook is great for videos and long captions. On Twitter, you need to keep things short, snappy, and to-the-point to stay within the short character count. On LinkedIn, it's a good idea to steer towards a more formal and professional tone.

Always think about how you can make your post more visually engaging.

Users have a short attention span online, so an interesting image or video can stop them scrolling past. You could include images of past events or high-profile speakers you've secured. Finally, memes and gifs are a light-hearted way to connect with potential attendees.
Step 6: Invest in tools to streamline your process
Creating and tailoring your content for a range of different platforms can be time-consuming. Automating as much of your activity as possible can free up your time and strengthen your social media strategy. There are plenty of social media management tools on hand to help you do this, and measure your performance and return on investment (ROI) in the process. They include:
Scheduled posting.

You're not able to be online 24/7, so make use of tools that allow you to plan and schedule your posts.

Creating and curating content.

Find sharable content relevant to your topic using search tools. For example, a keyword tool can help you find out the exact kind of content that your target audience pay attention to.
Step 7: Run a social media contest
Contests and giveaways are a great way to incentivise sharing and engagement, in addition to being a powerful word-of-mouth promotional method. Competitions with prizes (such as free tickets for your event or a high-end restaurant takeaway meal for two) will help followers to promote your account and event on their channels, raising awareness more than you could do alone. On Instagram, something as simple as a like and a follow can have a ripple effect when visible to hundreds or thousands of followers.
Make sure to follow the appropriate guidelines for the platform you've chosen, as well as any legal requirements set out by the Advertising Standards Authority (ASA).
Step 8: Work with influencers
Thanks to their large and engaged follower counts, working with influencers both big and small is an important method to consider when it comes to social media promotion. Concentrate on building organic relationships with well-known figures in your industry, who can, in turn, talk about and promote your event.
Their position of authority can bring a substantial audience, along with an element of trust and integrity. If you're not sure how to get started with influencer marketing, check out our tips for employing a social media influencer campaign first.
Step 9: Launch paid social media ads
The visibility of your posts is a crucial metric. The more eyes you get on your content, the more tickets you're likely to sell, but only a small percentage of your followers will see your standard event page content. Boost this figure by supplementing organic posts with paid content, such as Twitter, LinkedIn, or Facebook event ads. Create effective paid ads with the following tips:
Include an eye-catching image or video to command attention.

Keep your text short and sweet. Consider bolding important words for users who are scrolling.

Choose a short and snappy headline.

Include a direct call to action, like 'Buy tickets now,' so users will know what to do next.

Ensure an accurate link description with hyperlinked anchor text. For example, 'Click here to buy tickets.'
Step 10: Utilise the fun features of newer platforms
Snapchat and TikTok are two of the more recent platforms to gain huge audiences that you can leverage with your campaign. An easy way to use Snapchat for events is to create a geofilter for your attendees, which is a graphic relevant to your event that can only be used in certain locations. Users can snap pictures using the filter or graphic and upload it to their profile for quick event promotion. Don't forget to engage TikTok users by getting involved in a TikTok challenge – the more creative you are, the more likely you are to go viral.
Step 11: Use live video on event day
Social media promotion isn't just for the run-up to your event. Continue the buzz by sharing videos of the event itself. As well as sharing live in-person videos, you can also record and share highlights of online events. Don't worry about livestreaming the entire event, as short video clips can be enticing glimpses that encourage people to attend future events. Ask influencers or speakers to include teasers on their own channels, too, to spark interaction with viewers and create a conversation about your event online.
Measure your social media activity
Find out what worked (and what you could improve on) by measuring your social media activity at the end of your campaign. Looking at the metrics can show you what to repeat for your next event and what you might need to tweak to better engage your followers. Concentrate on the following areas:
Engagement rate.

What kind of content got the most shares and comments? Repost this to maximise your efforts.

Click-through rate.

What percentage of visitors to your page are clicking through to buy a ticket?

Ticket sales.

Use Eventbrite to

see how many tickets you sold

each month.

ROI.

Measure your return on investment for things like Facebook ads to see if the money you spent was worth it.
Social media isn't the only marketing tool available to you. Boost your promotional efforts by putting together a full event marketing plan with the help of our essential guide.