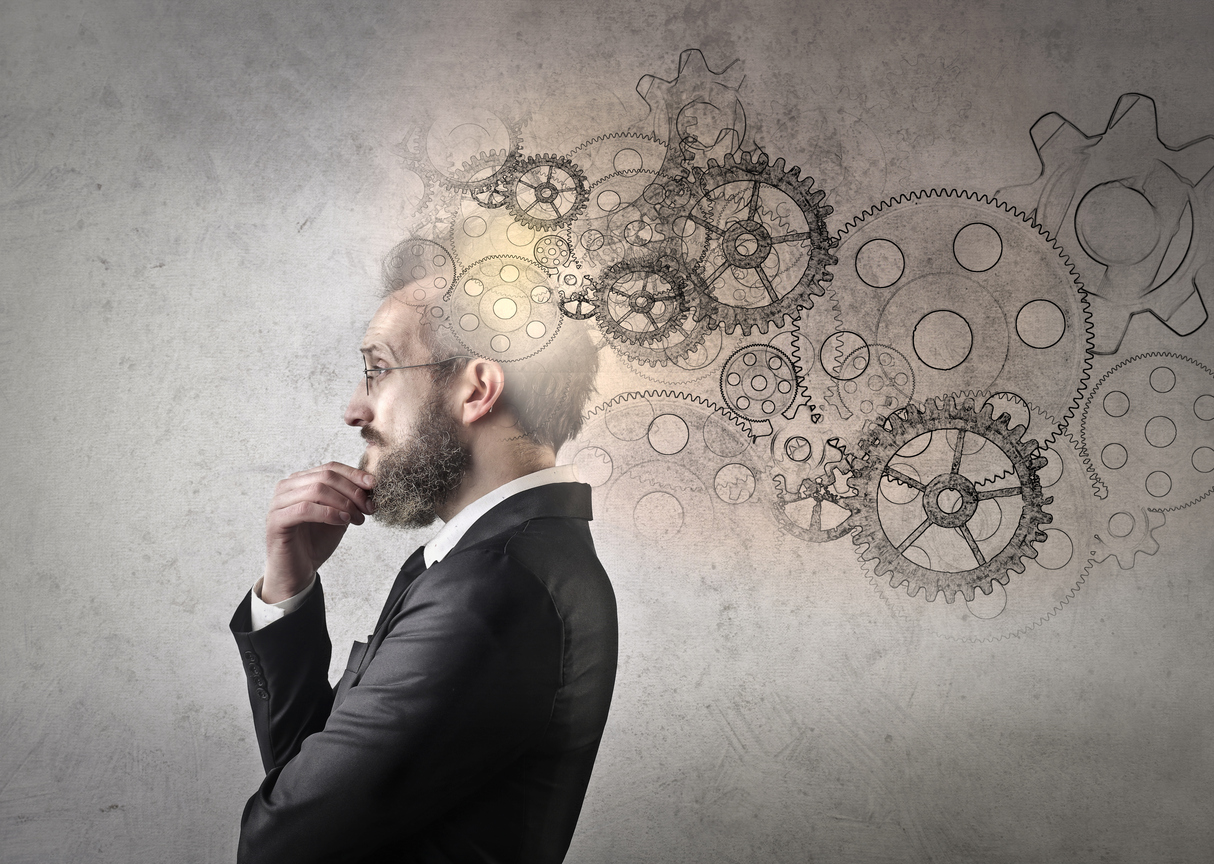 Online Ticketing Systems: What You Need to Consider
So you're looking for an online ticketing system?
That's a great first step, because handling event registrations via email, or Google forms, or 'contact us and we'll get back to you', or excel sheets is a bit of a nightmare for everyone involved.
It probably takes you too much time to complete repetitive tasks that could be done automatically, and it's 100% going to be losing you business, because people expect to be able to buy their tickets quickly and conveniently on whatever device they happen to be on.
But whether you organise a really large event and just haven't moved to digital yet because of legacy systems and traditional management; or you're a one-man band and worry it will be too complicated…rest assured, it's way easier than you think.
Now assuming you are seriously considering moving to an online event ticket system, what should you be looking for? How do you choose the right one for you?
Here are 10 important factors you should consider when evaluating an online ticketing system.
Reliability
Nobody wants to swap their existing system for something less reliable, so you have to be absolutely sure that your new event ticket system is completely dependable.
You can find that out by checking things like uptime, which is essentially a measure of how often a website is available and working for people. Reputable sites should have very high uptime (at Eventbrite our uptime is 99.99%), and any downtime obviously means time your customers can't buy tickets.
You can use something like Currently Down to find out a websites uptime, if your prospective ticketing system partner isn't willing to disclose their uptime.
You could also check their social media accounts to see if there are any complains or comments in the last 6 months or so about not being able to access the site or experiencing downtime.
Trust and Security
Alongside reliability, being confident that your online ticketing provider can offer an exceptional level of trust and security has to be core to your decision.
There are several reasons for this.
Firstly, if your online ticketing system doesn't have a lot of trust, built on years of delivering great service, then people are much less likely to trust you, or buy tickets to your event through your provider. So it pays to go with a well-known ticketing system, as the trust they have built up will transfer to you, too.
Secondly, they should have teams dedicated to trust and safety, so they can quickly deal with any instances of fraud, complaints, or other actions that erode trust.
Fraudulent tickets both create upset fans and can overload your capacity. Make sure your partner has someone watching to make sure the right people have tickets so that your attendee's experience and your brand don't suffer.
Thirdly, make sure they're in compliance with the Payment Card Industry Data Security Standard (PCI), which ensures that attendee credit card information is being stored in a secure environment.
Finally, they will need to have plenty of engineers working on trust and safety, to make sure your data (and your customer's data) is kept safe, with up-to-date software and best practices implemented.
Basically it's a big job, so you'll need to be sure your ticketing software provider has the necessary size and resources to deal with it properly, otherwise you could be the one that suffers.
Data Access
Speaking of data, wouldn't you like to own it? You should have access to all your data, but some partners only provide limited data viewing. Make sure you can access all the data you collect, even years later.
And you should be able to access your data on demand, whenever you need to (on whatever device you want). Access to your data shouldn't be limited to weekly or occasional 'reports' that are sent to you from your provider.
If you have to wait on your partner to view your attendance or marketing efforts, they're preventing you from moving quickly and making fully informed business decisions.
You should also check that you do own your own data, and that you can export it and take it with you should you wish at some point in the future.
Intelligence and Insights
Having access to (and ownership of) your data is crucial, but it's only partially useful unless it's provided to you in the right way. Data doesn't become useful until it can be turned into intelligence and insights.
Most partners will provide you with data, but not all of them will help you visualise and sort that data into meaningful insights. The ability to track your event as it happens and build a database across events will help you learn about your attendees and gain valuable knowledge about what makes your events most successful.
For example, can you see which marketing partners or tactics are driving the most ticket sales? Or where in the world people are buying tickets from? How about which ticket types are over or underselling so you can adjust your plans and marketing investment?
You should be able to see all of this in an easy to view dashboard, at the click of a button. On desktop, mobile or tablet. If you can't, you're missing out.
The User Experience
This is a biggy! Every little thing that makes the user experience a little better will help you sell more tickets. And every little thing that makes it worse will lose you sales.
It's that simple.
For example, did you know that Amazon found that if their website loaded just 100 milliseconds faster (that's just 1/10th of a second!) then sales would increase by 1%. And that 1% was worth over $1 billion dollars every year.
Imagine if you sold 1 extra ticket for every 100 visitors to your site, just because it loaded just a faction faster?
Here are some other facts for you:
For every additional step required in the sales process, 10% of people just quit before buying their ticket.
Even worse, if they're required to create an account first, 23% of shoppers won't complete their purchase. Ouch.[1]
And going back to how fast your website is at loading, if takes too long, that can cause another 7% of interested attendees to close the window instead of waiting.[2]
So take this very seriously when considering which online ticketing system to use.
Can they complete the ticket purchase quickly, without being required to create an account (a huge no no)?
The best way to test this is to go through the process yourself. Think about what your experience is like…and ideally choose to use an event ticket system you've used as a customer and enjoyed.
Mobile
Chances are you know just how important mobile is intuitively, because you own one, use it a ton, and everyone else you know owns and uses their mobiles for a whole lot of stuff.
Well, the stats back it up.
Mobile usage is now even greater than desktop[3]. There are more Google searches on mobile than desktop.[4] And 75% of Facebook ad revenue is from mobile.[5]
Not only that, but there is a 160% lift in conversion for mobile optimised sites.[6]
So make sure that your online ticketing system is 100% mobile optimised before you even think of moving over to them. And again, don't just take their word for it, test it out yourself.
Go through the process of buying a ticket on your mobile with all your shortlisted partners and see which process you prefer. Chances are your attendees will prefer it too.
Promotion
The truth is that nobody can sell all of your tickets for you, so you'll always need to do some groundwork to market your event. The question is, how much help can your ticketing partner provide you with?
Well just before we move onto the familiar things like email, social media etc. let's just quickly think about another way you can get more ticket sales.
And that's by getting more of your existing visitors to buy, before you even have to find new sources of traffic.
This concept is called conversion rate optimisation, and without spending a single penny on marketing, it could easily double your ticket sales. We've got a guide to it here, but in the most simple terms, all those things we talked about above that create a better user experience, will increase your conversion rate.
So it's doubly important to make sure your event ticket system has a great user experience, because it will ultimately mean you have to spend less on marketing.
Ok, so now onto promotion.
Here's what you should look for:
Email: Email is still the number one source of ticket sales for the event industry, so you need to make sure your ticketing provider can help you deliver and track emails to your target attendees.
It may be they offer a native system built into their platform, or they integrate with other best in class solutions email solutions like MailChimp, Aweber, Emma and many others. At Eventbrite we actually offer both, which lets you choose the solutions best suited to your needs.
Social media: There's no doubt that social media helps spread the word about events, drives brand engagement and ultimately sells tickets.
How well integrated is your ticketing solution with the major social networks? Does it form a seamless part of the post-sale process, encouraging your most recently converted attendees to become evangelists for your events? If not, it could be costing you more than you realise.
Google: There may be over 1.7 billion people on Facebook, the world's largest social network, but there are over 3.5 billion searches on Google every single day! That's massive. How does your event ticket system help you stand out Google? Does it have a 90+ domain authority? Will it help your own site get found?
If not, you should look to a provider that is able to help you get to the top of Google's incredibly important search results.
Lots of traffic: Does your ticketing provider attract millions of visitors? Is it is easy for them to search or browse for events they are interested in – events that could well easily be yours. At Eventbrite we can drive 20-40% of an events total ticket sales just from our existing traffic. How do other options match up?
Support
Problems don't just arise Monday-Friday, 9-5. So you need to be sure you have someone you can count on at all hours. And not just anyone. A dedicated, well-trained, knowledgeable and friendly team on-hand 24/7, via email or phone.
Whether you have a quick question or want strategic advice, your partner should provide you with the answers asap.
Running a large event? Then you'll probably want a designated point person with your partner to be sure your needs are addressed, so an account manager would come in handy.
Online ticketing doesn't (or shouldn't) mean a lack of support from real humans, so just check to make sure your chosen solution has feet on the ground as well as its infrastructure in the cloud.
Integrations
Nobody can be the best at everything, so it's best to leave some things to the experts who focus only on that one thing. Blogging platforms, email, badge printing, audience engagement, onsite event networking apps…they're all products that are complicated, and require dedicated attention.
So the question is, does your ticketing provider try and be a jack-of-all-trades, or focus on what matters (like all the things we've covered above)?
At Eventbrite we made the decision to be really, really good and ticketing and registration, and then work with really great partners to offer everything else (170 of them to be exact!)
For event organisers, this means you can pick and choose best-in-class solutions for all your different needs, without having to trawl around the internet or tackle frustrating integration issues.
Because the services are integrated via APIs, data can be shared securely between products, and you don't have to do time-consuming manual data uploads / downloads etc.
But you're also not tied into a platform that tries to do everything, paying for functionality you don't actually need or use…or worse, having to use all their features which are less good than the leading providers can offer as standalone products.
Which essentially means integrations are like having your cake and eating it.
Onsite support and functionality
Last but certainly not least, one place you do need a fully integrated solution is when it comes to managing your attendees onsite.
You should be looking for entry management technology that is supported across multiple entrances and gates, all synced in realtime, to streamline check-in and prevent bottlenecks.
It's inevitable that some attendees will forget their tickets. Your partner should have a fast solution to look them up right then and there, rather than send them to customer support.
This will probably mean they need to provide mobile account access and guest list functionality to look up attendees with lost tickets.
Attendees should also be able to easily access their tickets on mobile (or event smart watches) and they should be scannable with the same tech as paper tickets (you don't want to be swapping over scanners or devices all the time.)
Of course you'll also want support for on-site digital ticket sales that you can easily track. If your on-site sales are limited to cash-only, logistics will become complicated very quickly.
We all know how reliable (or is that unreliable), WiFi can be, particularly in some rural areas or even areas were a large crowd of people could disrupt the service. This means you need a ticketing solution that can service your event even if it's off the grid, regardless of WiFi.
If you're running a particularly large event, then you'll also want a team of people to support your field operations with expertise in planning logistics & entry strategy.
In summary
There's a lot to think about when choosing an online ticketing system, and lots of questions to be asked. But the stakes are high, so it's worth taking your time to find the right one, because it will lead to a better experience for your attendees, higher ticket sales, and make your life easier too.
With the right partner, you'll never look back!
Want to discuss how Eventbrite could help meet your requirements? Then lets chat.
[1] https://blog.kissmetrics.com/5-ecommerce-stats/
[2] http://www.forbes.com/sites/rogerdooley/2012/12/04/fast-sites/#586f860f10ae
[3] http://www.smartinsights.com/mobile-marketing/mobile-marketing-analytics/mobile-marketing-statistics/
[4] http://searchengineland.com/its-official-google-says-more-searches-now-on-mobile-than-on-desktop-220369
[5] http://uk.businessinsider.com/facebook-mobile-makes-up-75-percent-of-ad-revenue-2015-7
[6] https://www.internetretailer.com/2014/10/01/mobile-shoppers-convert-160-more-often-optimized-sites