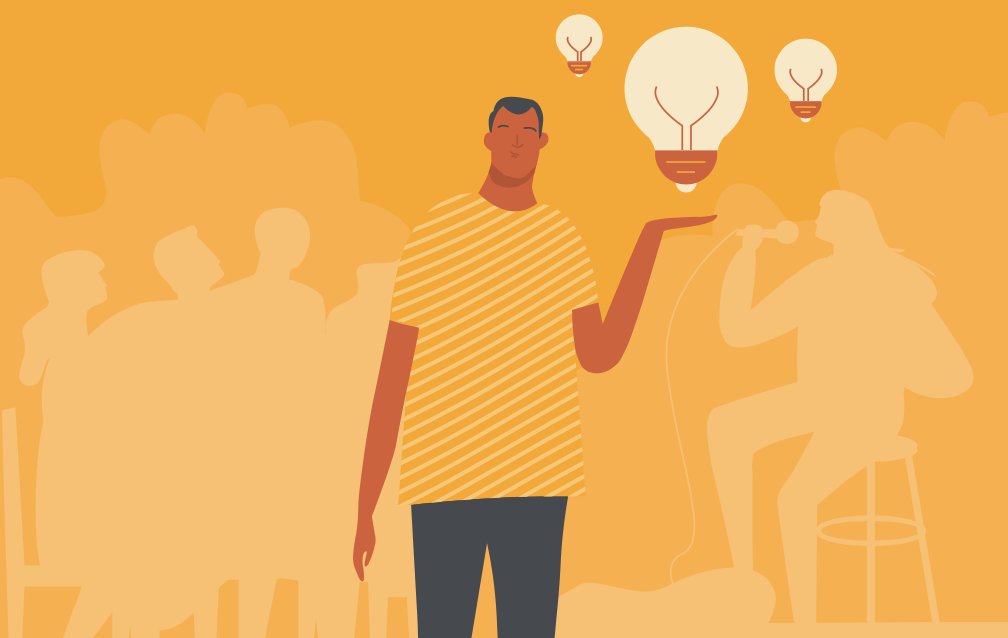 15 Unique, Unusual and Fantastic Fundraising Event Ideas
Holding an event is a fast and effective way to raise funds for your charity, club or other non-profit organisation. But if the usual bake sale or black tie dinner doesn't float your boat (or more importantly, your donors'), then read on to discover some fantastic examples of unique fundraising ideas for events. These 15 ideas will be sure to not only excite donors but also engage the organisers!
1. Explore cross-dressing
'Walk a Mile in Her Shoes' is an annual fundraiser organised by Sojourner Family Peace Center, a Wisconsin, America-based domestic violence prevention charity. It invites men to slip on high heels and literally walk a mile in women's shoes to raise money for and awareness of domestic-violence programs. The initiative was so well received; in its second year more than 600 people participated. And while all other sources of funds were down, the event succeeded in getting donors to dig deep.
Take-away: Can you organise an original fundraiser that really raises the empathy your attendees feel with the cause?
2. Tap into animal instincts
London went ape in September as over 600 people wearing gorilla costumes took to the streets to raise money for the endangered animals. In a truly unique fundraising idea, The London Great Gorilla Run saw runners take on an eight km route past landmarks such as St Paul's Cathedral and The Tower of London. Participants paid a registration fee of £58, which covered the cost of their very own gorilla suit, and were then asked to raise as much as possible, resulting in £100,000 for The Gorilla Organisation. The event even attracted the attention of celebrities, conservationist Bill Oddie and spoon-bending magician Uri Geller, who handed medals to everyone who took part.
Take-away: Can you think of a fun prop or interactive theme that will help your fundraiser stand out?
3. Whet their appetite
The 'Four Pound Burger Challenge' is an annual burger-eating contest organised by Norfolk butcher, Ali Dent. Held to raise money for mental health charity MENCAP, contestants are challenged to eat giant four-pound Norfolk patties – the equivalent of 16 quarter pounders! Ali first ran the contest in 2012, when 109 people competed and only one person completed the challenge (it took rugby player Paul Bridges 57 minutes and 31 seconds to finish). To encourage more entrants Ali has now introduced a second category with a slightly less hefty two-pound burger.
Take-away: Everyone loves a challenge – can you incorporate one into your next fundraiser?
Related: How to build loyalty for your fundraising events
4. Appeal to little monsters

Tayside Children with Cancer and Leukaemia (TCCL) organised a 'Monster March' calling on local nurseries, primary schools and youth groups to design and make their own monster costumes. The children then got to put their scariest feet forward, showing off their costumes, on an organised march. Each child paid £1 to participate, with all proceeds going towards opening a dedicated holiday house for children with cancer. Once the march had taken place, schools were asked to pick one overall winning design to go into a regional competition to find the area's best little monster.
Take-away: Making a fundraiser interactive, so everyone can contribute and get creative really ups their level of involvement – can you add this interactivity to your event?
5. Let things slide
Forget skis and sledges, if you really want to have fun going down hill, the town of Cable in Wisconsin runs an annual barstool race! The competition is a fundraiser for a snowmobile club and sees contestants balancing on barstools mounted on two skis. The races have become a tradition in the Cable area, with spectators and participants travelling from all over Wisconsin, Minnesota and Upper Michigan.
Take-away: Fun and frivolity are brilliant ways to engage people in fundraisers, and finding one hook you can repeat each year reduces the amount of time you have to spend thinking of new ideas. Can you come up with an original activity that would appeal to your attendees?
6. Show a little tenderness
Heart Foundation Western Australia is banking on romance to bring in the bucks this Valentine's Day. The heart disease charity has organised an art installation in central Perth with two-metre high letters spelling the word 'Love'. For a $10 donation, couples will get a padlock with a heart-shaped fob on which they can write love notes or tributes to loved ones before they attach it to the letters. A trial of the concept in Adelaide last year attracted more than 7,000 couples and became a hit on social media with couples urged to use the hashtag #lockinthelove to share their photos.
Take-away: Finding a way to integrate social media with your fundraiser is a brilliant way of gaining extra exposure for your cause. How can you make social media central to your fundraising events?
Related: How to engage donors with fundraising events and social media 
7. Pull their chain
This example isn't an event as such, but is still an idea worth sharing. Students at Pennridge High School in Pennsylvania, America decided to help flush cancer down the toilet by raising funds for paediatric cancer research. They spray-painted a porcelain toilet gold and sold tickets offering people the opportunity to have it placed on their friend's lawn!
Take-away: Pranks can be risky, but they can also be very rewarding for your fundraising efforts if you get them right. Are there any cheeky but harmless ideas you can add to mix your fundraising efforts?
8. Find some furry friends

Dog shows can be serious business, with preened pedigree pooches being put through their paces. But an animal shelter in Massachusetts, US, decided to inject some fun into the proceedings by holding a dog show with some quirky categories. Classes at the Great Falls Animal Shelter's annual Fall Fantasy Dog Show include musical sit, dog/owner lookalike, waggiest butt, best vocal, best biscuit catcher, best hair, most mysterious heritage, best trick, best costume and people's choice. Owners are also encouraged to get into the act by dressing up in costumes with their dog.
Take-away: Irreverent + animals = sure fire success. If this kind of combination fits in with your brand, how can you fit them into your future fundraising events?
9. Leave them shaken not stirred
Choosing a good theme can turn an ordinary fundraising event into a great one. A chain of charity shops in Hampshire, raising funds for Children's hospice Naomi House, acquired a licence to thrill with a James Bond themed fundraising event. Attractions included a brass band and choir performing music from the classic spy films and a chance to pose with famous bond car, the Jaguar DB9. The stunt helped the charity shops raise double what they would normally take in a day.
Take-away: Tapping into a popular brand or theme that is already familiar can work wonders for your attendee engagement. Game of Thrones, Harry Potter or Marvel Hero's fundraisers anyone? (NB: Be careful when using trademarked or copyrighted brands for your own purposes – make sure you seek relevant permissions and legal advice where necessary.)
10. Go wet and wild
Charities up and down the country capitalised on the (crazy) tradition of Boxing Day swims last year, by organising charity dips. Themes ranged from Pirates and Princesses to Angels and Santas. Despite below freezing water temperatures, brave bathers raised thousands of pounds for charities.
Take-away: People love the great outdoors, so why not take your next event into the elements?
Related: Charity business case builder: win leadership support for switching to Eventbrite
11. Get artistic
Street art has become very popular in recent years and people have been utilising this popularity to run charity street art events, often called paint jams. The idea is to bring together a number of street artists to paint live, drawing in fans to watch these artists in action. By adding a raffle or an auction whilst the paint jam is going, is a great way to bring in extra cash from the event, just like our very own content editor Tom Maya did last year at his paint jam.
Take-away: The popularity of street art is ever growing and there are lots of additional things you can add to a paint jam to give it some festival vibes.
12. Kick your way to your goal
Whether it's a football match, a game of rugby, or any other group sport, why not organise a charity match to bring people together? Take a leaf out of Soccer Six's book and organise a football match with celebrities.
Take-away: Sporting events are a great way of bringing people together, and even better if there are celebrities involved that people can meet after the game!
13. Get pampered
Some people love being active and doing charity runs and walks etc., but some people prefer to kick back, relax and even get pampered for a good cause. Pretty Pampers Beauty Essex is offering an afternoon of pampering and entertainment for charity. 
Take-away: Who doesn't like to get pampered every now and then? Especially if it's for charity!
14. Hide clues around your city
Puzzle events, like escape rooms and scavenger hunts are growing in popularity, so this is a perfect time to start your very own! Get inspired by Hidden City and create your own treasure hunt around your town or city. Get people to register as groups, then simply send them a cryptic text that takes them to another part of town. The team who gets to the final destination first wins!
Take-away: People love a challenge, and what better way to test their brain power than with a scavenger hunt.
15. Get gaming
Grab some retro consoles, borrow some TVs and you've got yourself a gaming event. This fundraising event is great for kids and big kids a like. You can take this one step further and get people to play for 24 hours, just like Extra Life. It's simple, a group of gamers get together, play for 24 hours whilst getting sponsors for lasting the whole stint. Using sites like Twitch means you can let people watch the gamers live!
Take-away: This is a great way to raise money whilst people enjoy doing what they do in their spare time anyway. The 24 hour gaming challenge also provides hardcore gamers a great excuse to play for such a long time.
In conclusion
Fundraising is such a competitive market place, so the quirkier and more unique your events the better in order to stand out and excite your supporters. People need a real reason to sit up and take notice of your cause, so get brainstorming and let us know how you get on! Please share any other great, whacky or unusual fundraising event ideas you've come across in the comments!
Planning a fundraising event? Why not use Eventbrite to make it a smooth and successful experience for everyone involved? Sign-up today, it's free!