2018 Conscious Concert Ireland :: Serendipity
Description
Thank you, dear Universe, for bringing us all together on this Earth:
Whoever you are and whatever draws you in -
WELCOME HOME
Serendipity path-walkers & new Earth dream-weavers, Creative soul artists & visionaries,
business mavericks & whispering change-makers, silent monks & simple kind-hearted humans of this land:
All are welcome to this event of consciousness and love.
International line up: MUSIC, WISDOM from around the world and DANCE | Conscious Networking & Serendipity games see more on: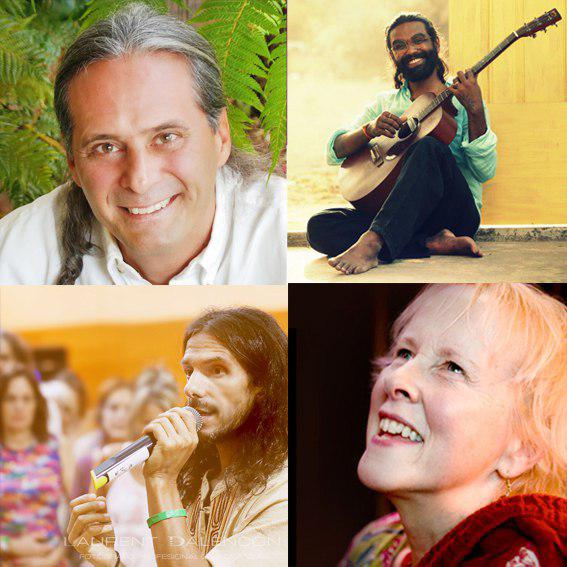 Biodanza

Nataraj Garcia, Naked Voice Cloe Goodchild, Dr Joe Marshalla Repeatedlessness
This year's Conscious Concert THEME is SERENDIPITY. Delighted to provide the space for amazing humans to meet each other, connect, be still, dance, love, sing, share your art & your medicine.
There will be the main concert experience (immersive adventure), with some playful networking (getting our body intelligence to guide us to the precise person we meant to meet & connect with), followed by some stillness & for those of us who are off on Monday - join the 5 Year Anniversary after-party dance off. (Use the site chat-box to send us your favorite tunes). Bring flyers/business cards for your events, practices, therapies & all other expressions of the creative geniuses you've been germinating all these years. Your music of the soul, your hidden gems - this is what we've all been waiting for, here on this planet Earth.
Whatever your ripening stage is - this is the moment.
Time to seed our Dreams! Co-create the world you & i want to live in. Together
#Serendipity2018 #NewEarth #5D
TODAY I SURROUND MYSELF WITH NURTURING PEOPLE
Our Story
"CONCERT" (Latin/Greek for "together", "harmony", "unity"). This is just our dream-seed for humans to get together in a space of love. In essence, when we were dreaming it up back in 2013, we said we'd love to:
... create such spaces of love where MUSIC is used to open and soften our hearts; and movement-DANCE is used to uplift and anchor the beauty, and the positive vibe that is created together. STILLNESS is merged deep into our core. SOUND-chant and PLAYFULNESS, ease can re-charge people's batteries for the year.
All spaces we create are vegetarian, with vegan options, alcohol-free.
After-party dance off from 22:00 - see eventbrite link
=========================================
Coupon code for STUDENT/OAP/WELFARE: spaceoflove (35€ ticket)