About this event
This workshop will look at ways in which the experiences of 2021 can be used as a springboard for bigger and better things in 2022. We'll reflect on how far we've come in the past 12 months, explore skills and knowledge acquired, and start planning for the year ahead.
This session is only open to Irish athletes aged between 16 and 24.
This session will be held online. You will receive a MS Teams link to the email provided, 24 hours before the session begins.
For details of support available to athletes outside this age range and for tailored club workshops, please visit www.athletelifedevelopment.co.uk.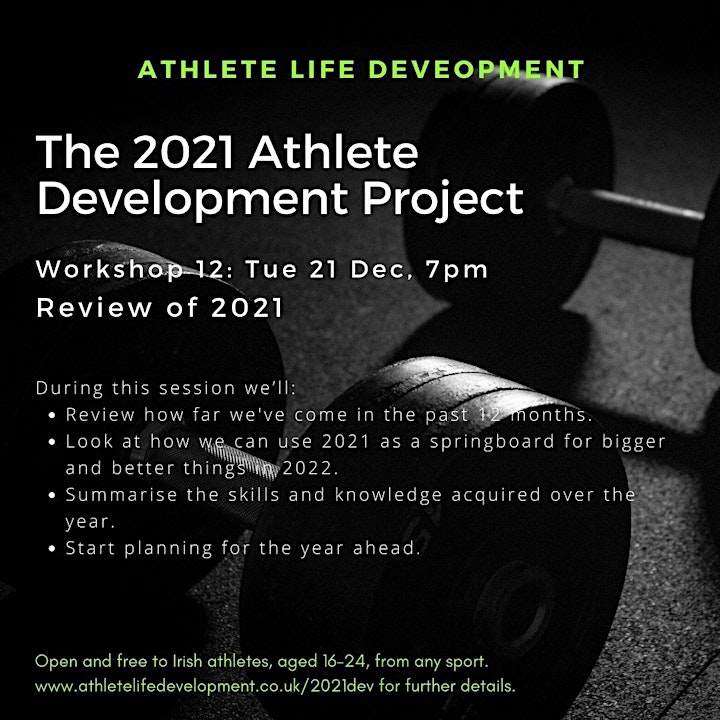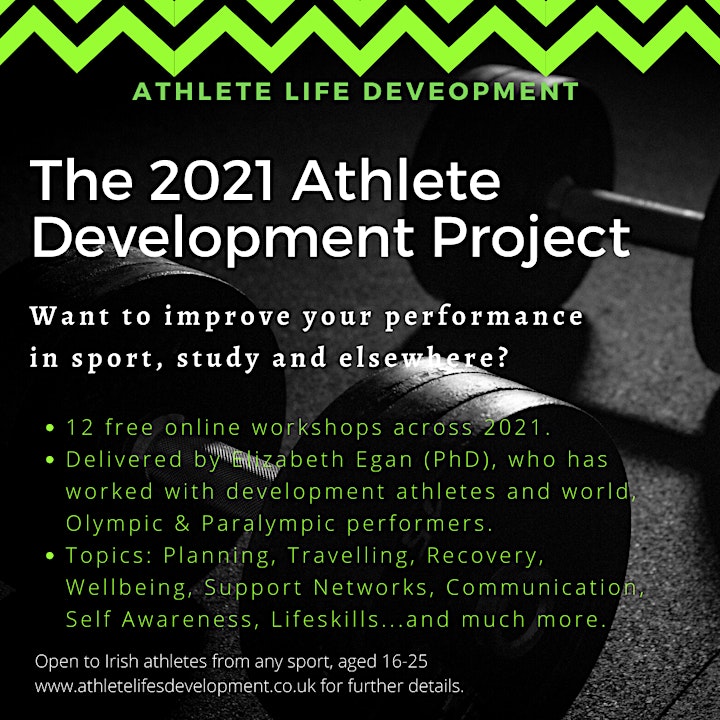 Organiser of 2021 Athlete Development Project Workshop 12