Location
Workday, King's Building
May Lane
D07 W310 Dublin
Ireland
Description
Our February meetup will feature presentations, demos and discussions. See below.
To celebrate the announcement of the 5th ARVR Innovate Conference and Expo, we are delighted to have 5 free tickets to the event to raffle this evening.
This year's ARVR Innovate event will be the largest ever, with a special pitch competition for start-ups. Among the first speakers to be confirmed are:
Jan Pfleuger,:Jan is coordinator of the Center of Competence for AR &VR and for the IT activities regarding AR&VR solutions within Audi on a global basis.
Dave Lorenzini: A career of pioneering work in geospatial, internet and augmented reality industries has resulted in new ways to view and interact with the world and each other, including global satellite imagery companies and Keyhole.com (acquired, Google) online today as "Google Earth" with over a billion users worldwide, and Glassware Foundry, one of the first smart glasses software development firms, helping to create the next net in the world around us, right, before our eyes.
If you are interested to find out more about the Start-up pitch competition contact Alex Gibson alex@armarketing.org and the conference website is www.arvrinnovate.com


Presentations
(1) Sustaining a business in VR and AR
Recently appearing first in the Irish Times list of 50 people to watch in 2018 - Nikki Lannen is founder and CEO of Warducks, the Dublin based VR games studio.
"The former Facebook employee struck out on her own in 2013 after more than four years on the social network's gaming team, setting up War Ducks to design and develop games for virtual reality devices. The Dublin-based company has been busy in recent months, announcing in September it had raised €1.3 million to help expand its platform and add to its staff numbers. On the agenda for the coming months is expanding its popular Sneaky Bears series to Japan and China. There are also plans for a new series of games." ~ The Irish Times
Nikki will talk about what it takes to grow a team, sustain a business, and to get funded in AR/VR.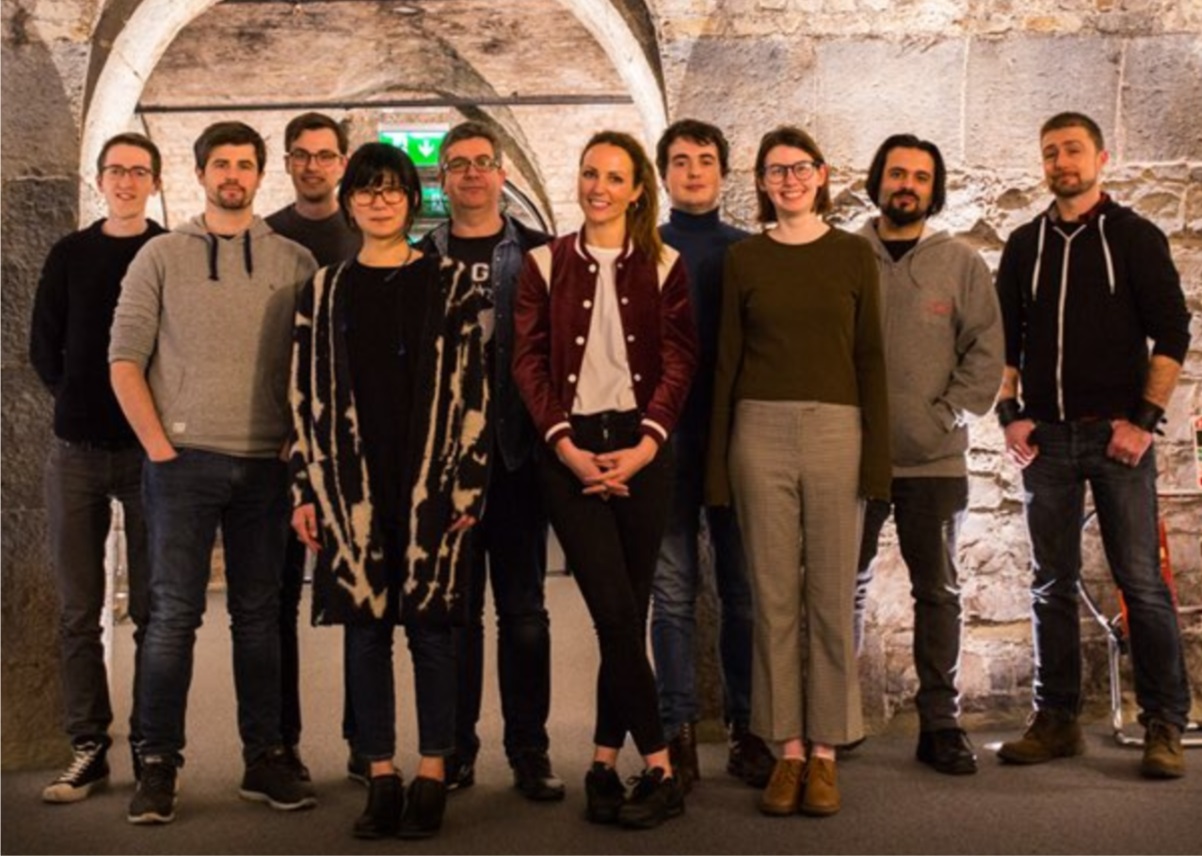 (2) Immersive Sales Star
Adaptas Ltd recently launched a custom-created Virtual Reality training experience for FBD Insurance. The product was to enable trainnees, who are about to move from the (safe) training environment to a busy call centre floor, to 'sit in' the perspective of an expert sales advisors call. This embodiment training module aims to create confidence in the trainee as well as reinforce and merge the learnings from their training. A research study is actively running alongside the project rollout to measure impact on confidence/ targets/ compliance and more.
Celine Mullins CEO of Adaptas, along with producer Camille Donegan and John Mulreid, Learning & Development Manager from FBD will discuss and demonstrate the 'Immersive Sales Star' product on the evening.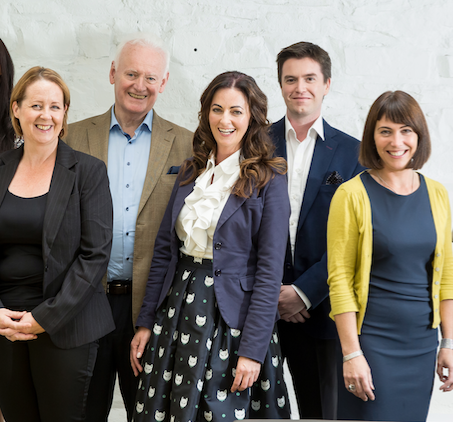 (3) Measuring Immersion & Presence in VR
Noirin Curran is a Senior Researcher in Experience Insights at Logitech, with a UX gaming focus. For her PhD she developed a quantitative measure of immersive response and recognized a set of distinct types of immersive response. She recently wrote a chapter on Immersion for the new Wiley Handbook of Human Computer Interaction that summarizes the research describing the types of immersive response that emerged, and gives a general lit review of immersion research in HCI - but with a focus in games. Norin will present on immersion and presence in VR, and how it can be measured.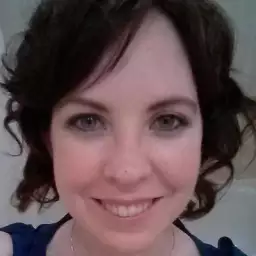 Demos
(1) VR Smart-Glove

The smart glove for HCI is a culmination of over a decade of research in the development of motion sensing for the human body and incorporates the latest sensing technologies needed to bridge the human and digital worlds of Augmented/Virtual Reality and robotics. The Wireless Sensor Networks group at the Tyndall National Institute, working in collaboration with the Telecommunications Software & Systems Group (TSSG) in Waterford Institute of Technology, and in conjunction with human factors engineering and industrial design experts Design Partners, as well as manufacturers of wearable technology, hopes to create a device that transports people's hands into the virtual world providing them with a fully immersive experience. Funded by Enterprise Ireland as part of its commercialization fund scheme, the glove incorporates sensors and novel data carfusion algorithms to give precise information in real time regarding hand biomechanics, position and movement.
The development of this technology will enable a seamless interface between the wearer and the Augmented Reality/Virtual Reality world which is increasingly a part of our daily life, not just in the consumer and gaming communities, but also in the factories of the future, where it can be used as a training tool. Another application deals with surgical training where the haptic glove bridges the gap between real and virtual for simulated training for the current and next generation of physicians.
Head of Tyndall's Wireless Sensor Networks group, Dr Brendan O'Flynn, will demo the glove and answer your questions.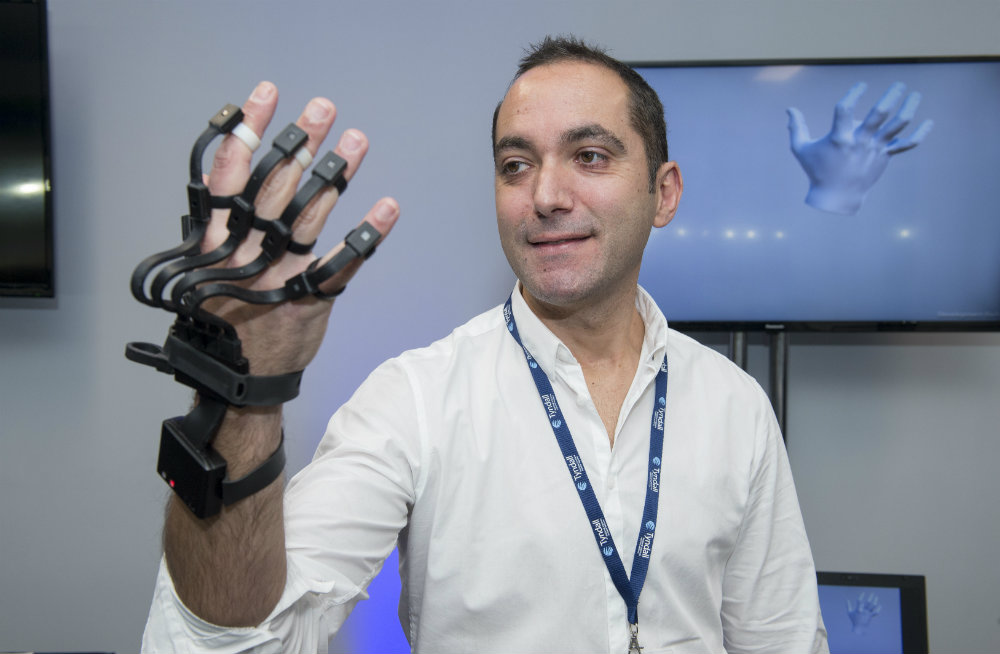 (2) BuildMyGarden Facebook app
Frank Lynam from WoollyGerbil will demo their first project, the BuildMyGarden Facebook app, which is nearing its beta release. BuildMyGarden allows the next generation of tech-savvy gardeners to better plan, record and share their gardening experiences using a Unity-built web-based 3D environment. As well as discussing the challenges of building and marketing an app as an indie developer, Frank will also talk about future plans for the product that include mixed reality applications. The majority of the 3D assets used in BuildMyGarden have been created in VR using Google Blocks.
WoollyGerbil Studios in 2017 because Frank realised that mobile, web and mixed reality synergies are going to underpin some of the most exciting innovations in the tech space in the coming years, and he wanted to start a development house capable of building compelling solutions for that emerging market. He has had a varied career having first worked in technology as a product manager with the Klas Group (klastelecom.com) for most of his 20s, before returning to college to study archaeology completing a degree at Trinity College Dublin and then a Masters at Cambridge and finally a PhD in Digital Humanities back at Trinity. In 2015 he joined Noho Ltd. as their head of interactive development before leaving to found WoollyGerbil Studios.

Read a Blog post on the upcoming beta release here.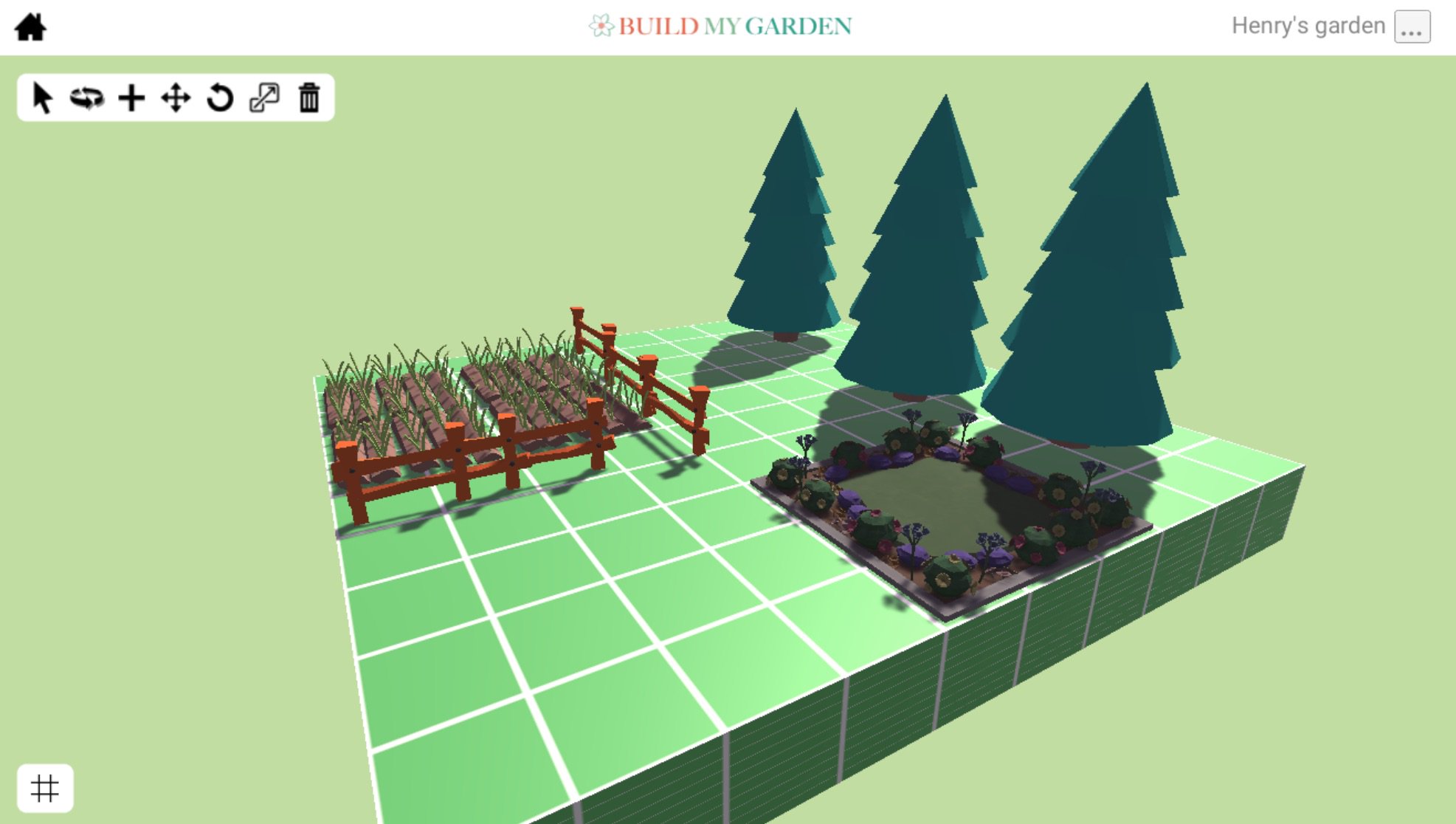 (3) No Place Like. Retailer AR app.
Created by Allen Wixted who is currently on Enterprise Ireland's New Frontiers accelerator program, No Place Like is a service that allows homeware retailers to increase sales and reduce returns by displaying their products using an iPhone with Augmented Reality.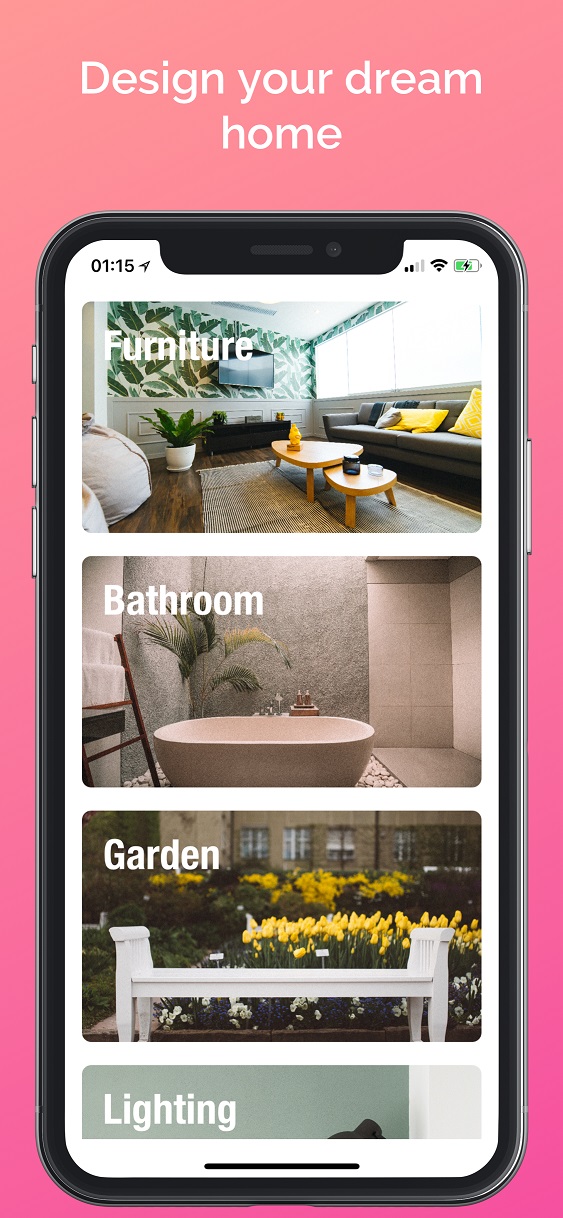 (4) Office within an Office AR portal, built with ARKit
Andy O'Sullivan is Principal Software Engineer in the Incubator innovation team at Liberty Information Technology - a wholly owned subsidiary of Liberty Mutual Insurance. He will demo the Office Within An Office - an augmented reality portal to a virtual office, built natively for iPhones & iPads using iOS ARKit.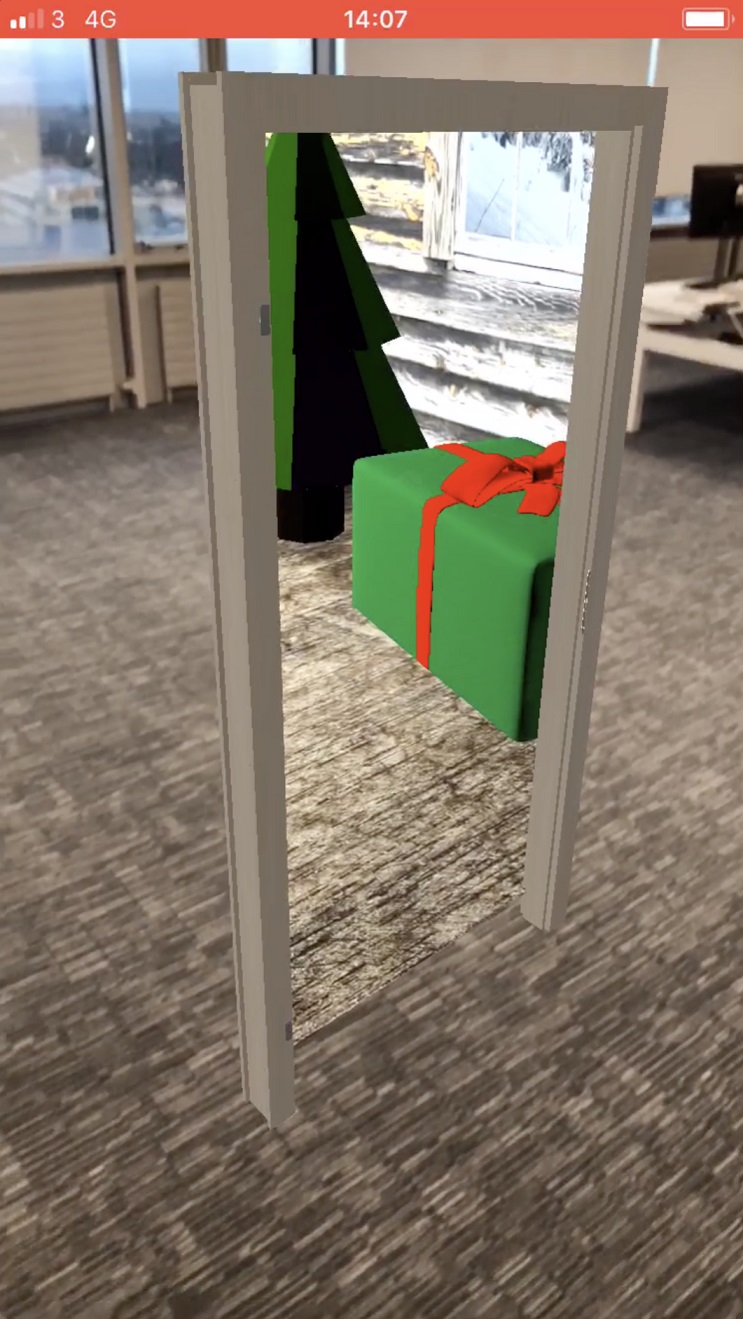 (5) UtilityAR Asset Management Tool for Utility field technicians
UtilityAR is building an Asset Management Tool for Utility field technicians that runs on a selection of Augmented Reality Headsets. It allows a technician in the field to identify an asset that needs maintenance, walks them through the procedure for fixing the problem, and do remote calls back to the office if they need help trouble shooting any problems. They will be showing how the system works and looking for your feedback, CVs and funding!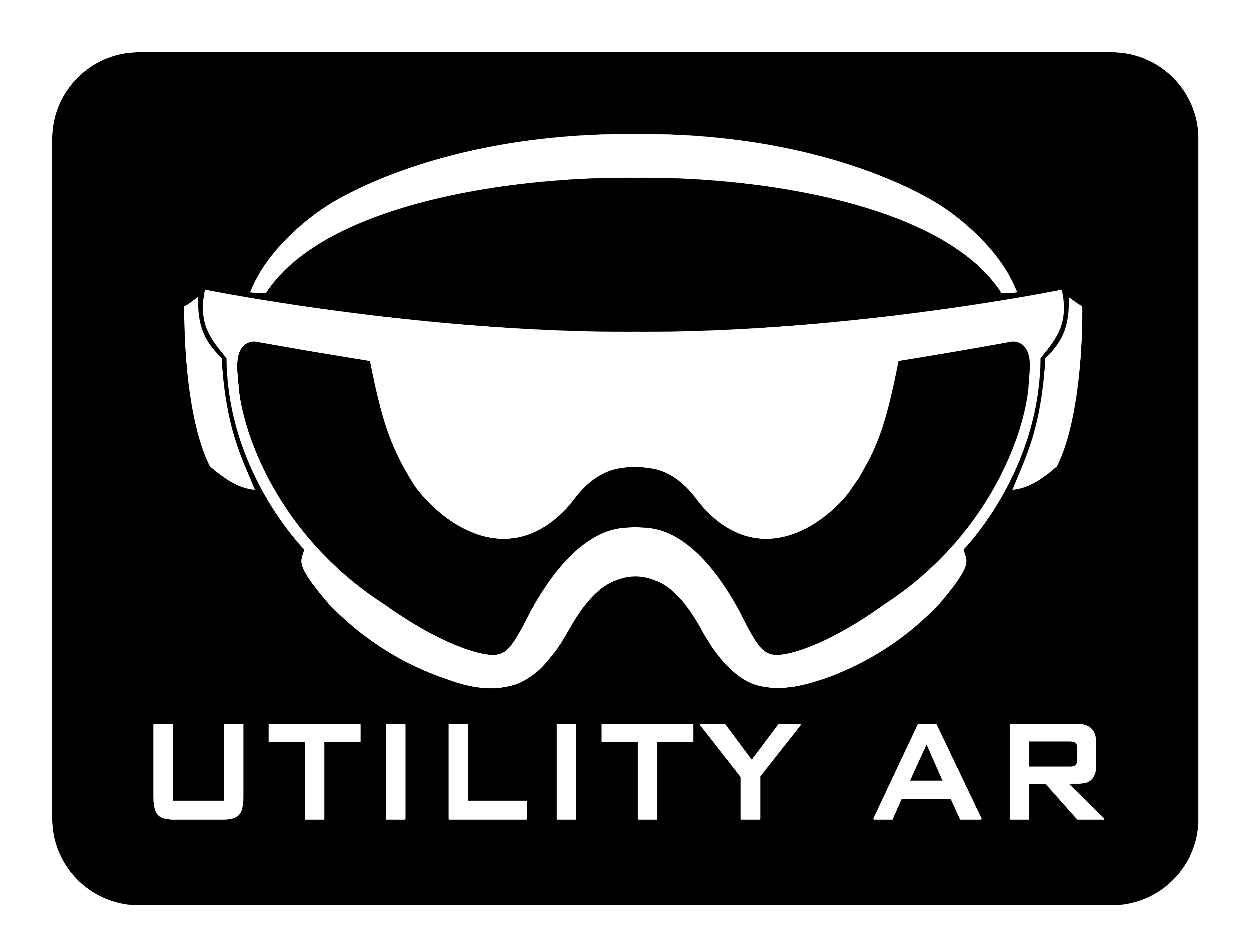 (6) AR mini golf / putt-putt game using Unity3D and Google ARCore.
Devon Wolfgang is a Dublin based freelance software developer with expertise in the world of Unity3D, ActionScript/Starling Framework, gaming, applications, and experiences. And a particularly keen interest in emerging XR (AR/VR/MR) technologies. Devon blogs at http://blog.onebyonedesign.com/. He will de
mo an Augmented Reality mini golf / putt-putt game he built using Unity3D and Google ARCore.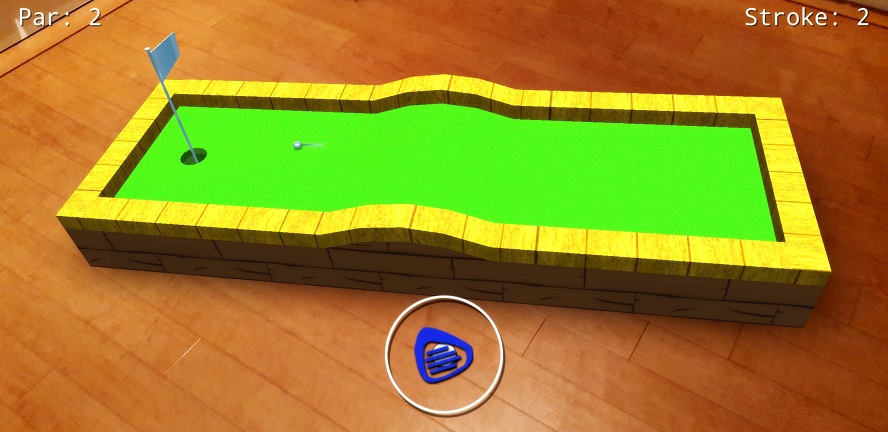 (7) Building City Dashboards Project

The BCD project (funded by SFI Ireland) will be demonstrating their updated 3D test environments for Dublin on both VR and AR platforms.
"This demo will show our initial versions of virtual Dublin using highly accurate 3D models from D3D. This will include the Oculus Rift and HoloLens platforms. The aim of the project is to use the model as a platform for interacting with other city data such as real-time feeds of carparks, bike stations, pollution and sound sensors and administrative data such as the census, planning applications, land-use planning and housing statistics. We're interested in getting feedback on the model and use case."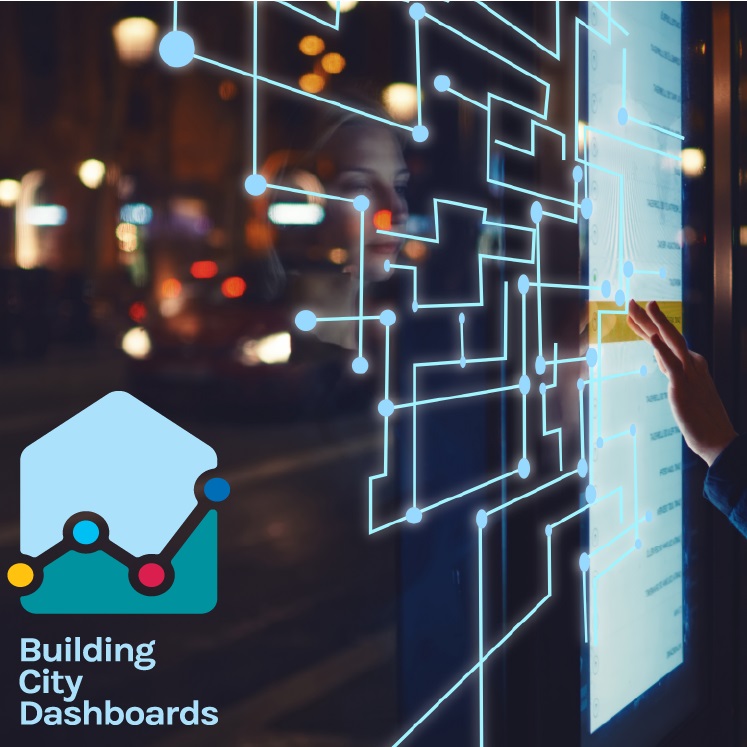 (8) Tilt Brush & Google Blocks - 3D painting and block building
Rami Jawhar is Tilt Brush EMEA Lead at Google, working with the Tilt Brush team to evangelize creativity in VR. He and his team of Googlers will give people the opportunity to try Tilt Brush and Google Blocks. Rami says, "A common barrier for people building in 3D environments is having to build 3D objects on 2D screens. With Tilt Brush and Blocks, both Google VR apps, creativity takes another dimension. Explore how to recreate a 3D painting or build low-poly geometric objects for your game at this interactive demo."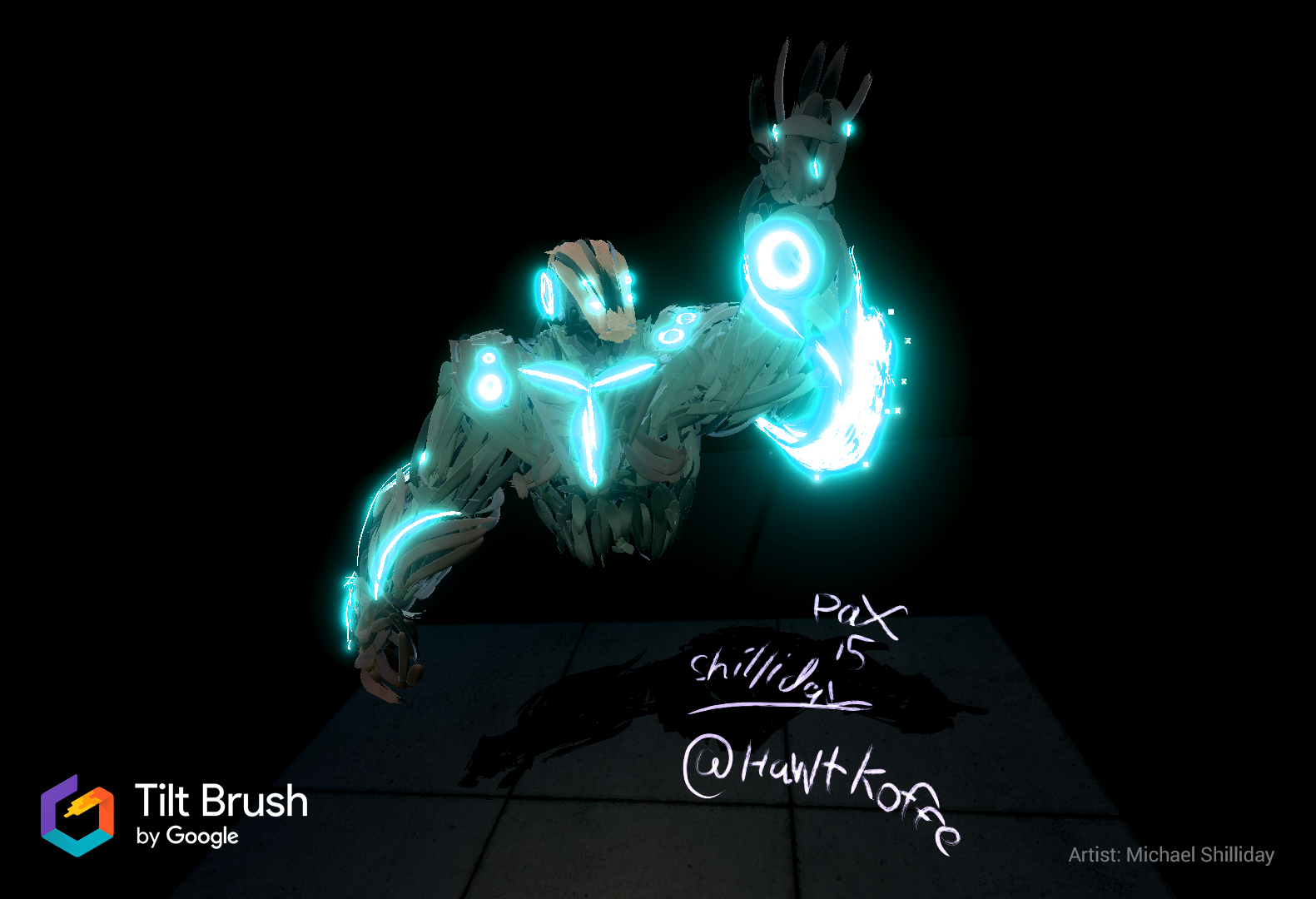 (9) Planet Explorer VR
Philip Hickey will demo is Planet Explorer VR experience which has Mars, Pluto and Mercury to explore. A small experience in VR built in Unity for Google Cardboard.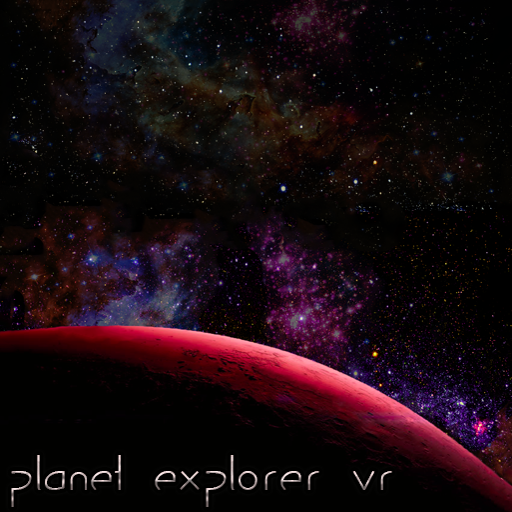 (10) Meta 2 AR headset, Insta360 Pro camera, Pico Goblin headset & more!
Niall Campion and his team at VRAI will bring along a bunch of cool headsets and cameras for people to see - each of them new devices that we haven't had at the event before!
"Fresh from their trip to Vietnam where they were shooting 360 videos with the Insta360 Pro, Vrai will be demonstrating/showcasing that camera and a couple of new VR and AR headsets. They'll have the Pico Goblin, a stand alone VR headset showing an early version of the Vietnam project, the Windows Mixed Reality headset and controllers as well as the newest arrival to their collection - the Meta 2 AR headset."