Description
This session takes you through 50 of the most challenging and commonplace patterns and anti-patterns when writing SQL and Transact-SQL code and shows how to deal withthem all. Loaded with live demonstrations and useful techniques, this session will teach you how to take your SQL Server queries mundane to masterful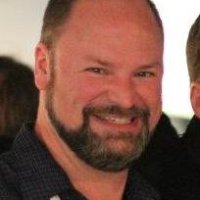 Kevin Kline (blog | twitter) is the Director of Engineering Services at SQL Sentry, and a founding board member & former President of the international Professional Association for SQL Server (PASS).
A top rated speaker, Kevin appears at international conferences like Microsoft TechEd, DevTeach, PASS, Microsoft IT Forum, SQL Connections, and the Best Practices Conference.
When Kevin isn't working on technology issues, he enjoys spending time with his wife Rachel, his four kids, his three stepkids, and his Basset Hound and Ginger Kitty.
What are the most problematic patterns and anti-patterns that trip up SQL Server developers on a daily basis? What sort of SQL and Transact-SQL challenges does every SQL Server developer encounter at some point in their career? This full-day, pre-conference seminar takes a tour of the most common and challenging issues that database developers face. Learn how to conquer them in the lab today so that they won't take you surprise in the future. Loaded with live demonstrations and useful techniques, this session will teach you how to take your SQL Server queries mundane to masterful.
In this session, you'll learn:
Internal operations of the SQL Server query optimizer and caching mechanisms and their impact on T-SQL code performance, including ways to shortcut default behavior using trace flags.

Tricks, techniques, and metadata analysis needed to make T-SQL code, including queries and stored procedures, achieve top performance and maximum reliability.

A varietyof patterns and anti-patterns in T-SQL coding that are common challenges for all but the most advanced database developers.
With these 50 tricks and techniques in your coding toolkit, you'll be able to write T-SQL code that consumes less system CPU, memory, and IO, while being easier to maintain and offering faster performance.
Prerequisites: Intermediate competence in SQL and Transact-SQL syntax, such as coding with DML, DDL, and DCL transactions, using cursors and variables, and invoking functions and procedures. Basic familiarity with reading execution plans.
Goal 1: Learn how to build credibility and influence within your IT team.
Goal 2:Discover the interpersonal and communication skills that enable you to survive and bounce back quickly from hard times.
Goal 3:Explore key organizational concepts that enable you to ensure your job is always safe.
Organiser of 50 Things All SQL Server Developers Need to Know
The SQL Server Ireland User Group was founded in 2006 to foster & grow the Irish SQL Server community while providing networking opportunities & sharing experiences using SQL Server.
This group is a local chapter of PASS - The Professional Assosciation for SQL Server (www.sqlpass.org)
Meetings are held most months, usually in the evening of the first Tuesday of the month. We do collaborate with others to support larger conference events from time to time; including the highly successful SQL Saturdays.