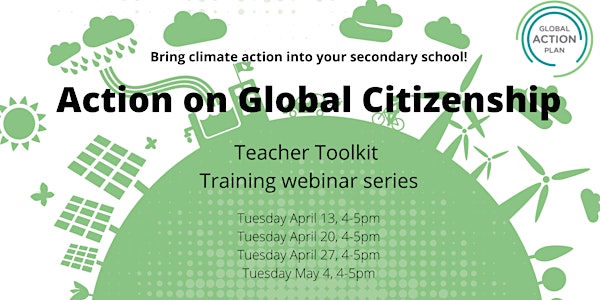 Action on Global Citizenship - Teacher Training Webinars
Support your students to take climate action with our updated Teachers' Toolkit!
About this event
The Action on Global Citizenship Teachers' Toolkit is a valuable resource for teachers who want to integrate global citizenship themes into their post-primary classes. These training sessions will demonstrate activities from the toolkit and empower teachers to engage students in climate action projects.
Over four sessions, we will explore the topics of sustainable development, global justice, poverty and inequality, and climate change. The Toolkit culminates in an action campaign, and participants will feel confident in leading their students to act, connect and reflect through a global citizenship lens.