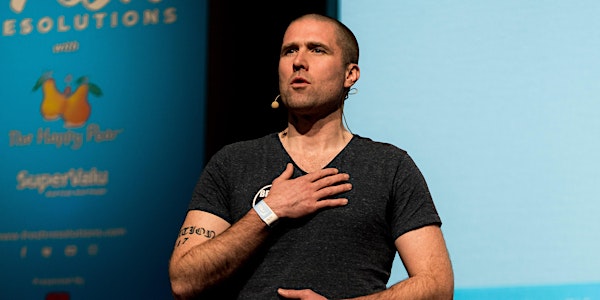 Advanced Wim Hof Method workshop
You have practised the Wim Hof Method for a while and can feel its potential. But, you know there is more.
When and where
Location
Irishtown Gospel Hall & Chapel of Ease 57 Irishtown Rd D04 CA43 Dublin 4 Ireland
Refund Policy
Refunds up to 30 days before event
About this event
You know there are deeper levels of understanding, deeper benefits and you want to experience them.
During this advanced workshop, that is exactly what you will learn.
Who is this workshop for? 
People who have practised the method, but feel they need a refresh 

People who want to make the method part of their daily life

People who practise the method often and want to deepen their understanding and skills 
Advanced breathing
The breathing practise has profound effects on us. We'll be exploring new ways to use the breathing to change how we feel and think. There will be different breathing sessions during the day, focusing on different techniques, improving your health, giving you more energy and reducing stress.
Advanced cold exposure
We know that gradual exposure to the cold has many benefits, including strengthening our immune system, balancing our hormone levels and elevating our mood. During this workshop, you will experience the cold in new ways. You will explore more deeply its impact on you.
Advanced focus
Underpinning all of this advanced work, is improved focus and determination. Each step of the way, you will be gaining further mastery of your body and mind.  
Benefits of advanced training
Improved health and mood

Increased knowledge of the method and yourself

Engrain the method more deeply into your everyday life

It will give you practical tools that you can use to stay healthy and heal yourself

Gain further experience of practising the method under expert guidance 

Opportunity to discuss your experiences of the method and learn from others
More benefits of learning the Wim Hof Method
Increased energy

Better Sleep

Heightened focus and determination

Improved sports performance

Reduced stress levels

Greater cold tolerance

Faster recovery

Enhanced creativity
Frequently asked questions
How long is the workshop?
We'll start just before 10am, giving you a chance to register. And we'll finish at 4pm.
Does the workshop include lunch?
Yes, there will be vegan and vegetarian options. Please let me know if you have other dietary requirements .   
What are my transport/parking options for getting to and from the event?
There are 20 car park spaces at the venue, which is centrally located in Dublin 4. 
What should I bring to the event?
You'll need to bring a yoga / pilates mat. A towel, flip flops and swim wear for getting into the ice bath. And please wear comfortable clothes as we will be moving and stretching. Plus, bring a blanket as people sometimes get cold when then are lying down during the breathing. We'll be outside a lot too, so come prepared for all weather.
Do I need to prepare for the workshop?
Continue to practise the Wim Hof Method regularly. When you sign up for the workshop, I will send you an information pack. It would be great if you could read through that before the workshop. Also, it will include a health declaration and informed consent forms for you to fill-out. If you have done a workshop, or class, with us before, we'll have your forms on file.
How do I practise the method safely?
The breathing exercise has a profound effect and should be practised in the way it is explained. Always do the breathing exercise in a safe environment (e.g. sitting on a couch/floor) and unforced. Never practise the exercises before or during diving, driving, swimming, taking a bath or in any other environment/place where, should you pass out, a serious injury could occur. Wim Hof breathing may cause tingling sensations and/or lightheadedness. If you've fainted, it means that you went too far. Take a step back next time.
The cold is a powerful force. We strongly advise to gradually build up exposing yourself to the cold. Always train without force and listen to your body carefully. If it is not practised responsibly, there is a risk of hypothermia.
Do not practise the method during pregnancy or if you're epileptic. People with cardiovascular health issues, or any other (serious) health conditions, should always consult a medical doctor before starting the Wim Hof Method.
For more information about safety, the science behind the method and how to book a place for this, and other activities, please visit the official Wim Hof Method website.