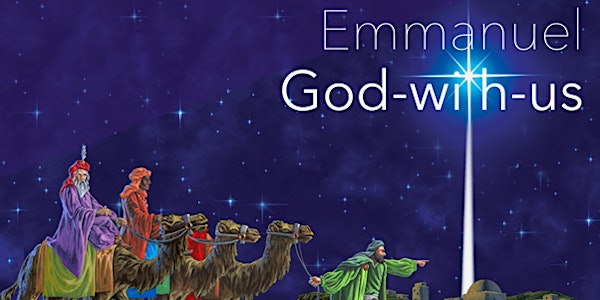 Advent 2022: Emmanuel, God-with-us
Tarsus Scripture School Programme for Advent 2022
Refund Policy
Contact the organiser to request a refund.
About this event
This is an online programme consisting of 6 prerecorded lectures which you can watch in your own time and 2 live Webinars.
As we enter the Year of Matthew in the church calendar, Kieran O'Mahony, Jessie Rogers and Sean Goan will be reflecting on passages in Matthew's Gospel from an Advent perspective.
Kieran O'Mahony - Flourishing are the poor in spirit: the Sermon on the Mount for today (Matthew 5-7)
Sean Goan - Go and learn what this means, 'I desire mercy, not sacrifice: The Kingdom deeds of Jesus (Matthew 8-9)
Jessie Rogers - If you have ears, hear! Parables of the Kingdom (Matthew 13)
The recorded lectures will be available to access from 20 November 2022. You will receive a password when you register. Cost is per household.
Prefer not to pay online? You can send a cheque made out to St Patrick's Pontifical University to Jessie Rogers, SPPU, Maynooth, County Kildare W23 TW77. Please make sure to include your name, telephone number and email address.
At Tarsus Scripture School we understand the role of the Bible in our life of faith from within the tradition of Catholic Biblical scholarship promoted at the Second Vatican Council. We study the Bible as the Word of God in human words and so seek to pay attention to the contexts in which the books were written and to discern how those contexts might speak to ours, bringing us to an authentic encounter with the living God "who has entrusted us with a treasure which makes us more human and helps us to lead a new life. There is nothing more precious we can give to others." (Pope Francis – The Joy of the Gospel no.264)