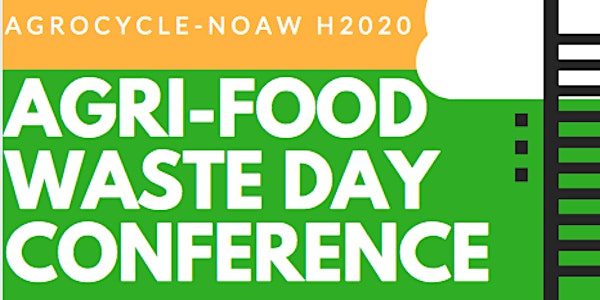 Agri-Food Waste Day Conference
When and where
Date and time
Tue, 17 Oct 2017 09:00 - 17:30 CEST
Location
Madou Building Karel Van Miert Auditorium Place Madou, 1 1210 Bruxelles Belgium
Description
The H2020 funded projects, AgroCycle and NoAW, are jointly hosting this event to present current thinking and developments in relation to the Circular Economy (CE) applied across the agri-food industry.
It combines an overview of the significance and relevance of the CE to the agri-food industry and presents the latest developments in technologies and systems right across the industry chain, from on-farm production systems, through retail and on to the consumer; and beyond into the bio-economy built on the agri-food 'circular economy'.
Come join us and take the opportunity to influence the work programme for both NoAW and AgroCycle, thus enriching the overall experience and ensuring your issues are taken into account.