Aligning Language Assessment in Higher Education with the CEFR
Description
National Forum for the Enhancement of Teaching and Learning in Higher Education: 2017-18 Seminar Series
Aligning Language Assessments in Higher Education with the CEFR: a Quality Assurance Approach
The aim of this seminar is to provide expert guidance and training to language professionals in Higher Education on the alignment of language assessments to the CEFR. It builds on previous National Forum seminars on this theme, and follows on from the Department of Education's 10-year National Strategy for Foreign Languages in Education, published in December 2017. Among the goals of the strategy, Languages Connect, is the alignment of all language examinations, at all levels of the education and training system, with the CEFR. The strategy also reiterates and extends current Teaching Council requirements that all second-level teachers of foreign languages provide evidence of a minimum language proficiency of B2.2 across all language skills.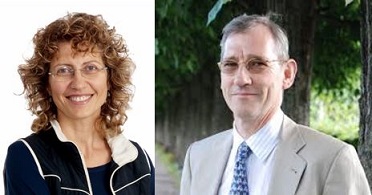 This will be a full-day seminar, with the following parts:
Part 1: Keynote presentations by leading experts on the CEFR, Dr Enrica Piccardo and Dr Brian North.
Dr Piccardo and Dr North are co-authors of the recently published extended CEFR Companion Volume (Council of Europe, 2018). Dr North is also co-author of the original CEFR (Council of Europe, 2001) and of several related publications, including the prototype European Language Portfolio, the Manual for relating examinations to the CEFR (Council of Europe, 2009) and the European Profiling Grid (EPG) for language teaching competences. Dr Piccardo also coordinated the ECEP project for the European Centre for Modern Languages (ECML) and co-authored the related resource Pathways through assessing, learning and teaching in the CEFR, which serves as an accessible guide and toolkit for professionals wishing to implement the CEFR. She is currently coordinating another ECML project focusing on Quality Assurance in the use of the CEFR.
Part 2: Practical workshop on the 'Qualimatrix' tool.
The 'Qualimatrix' is an online, self-assessment tool, currently being developed as part of a project by the European Centre for Modern Languages (ECML), to allow professionals to reflect on their own use of the CEFR in language teaching, curriculum design and assessment, or to provide guidance to those planning to implement the CEFR as part of their language curricula. During this session, participants will be able to use the tool to self-evaluate the quality of current or planned assessment practices at their own institutions, and the alignment of those assessments with the CEFR. They will also have the opportunity to discuss and seek expert advice on particular challenges they face in implementing the CEFR in their own contexts.
Part 3: Short presentations illustrating existing good practices in CEFR-based assessment in three Irish third-level institutions, followed by a round-table discussion.
Registration for this event is free. The number of places available will be limited and early registration is advised.
Click here for further details on the programme, transport and accommodation.